Our iconic Australian brand is built on the proud, passionate, motivated and capable Linfox team members delivering safely for our customers every day.
Our investment in our team members comes from a deep desire to serve our customers, and ensure our business is here for future generations. Attracting the best talent, developing our people to their full potential, and shaping a work environment and culture where our people can perform at their best, are at the core of our purpose and our Leading the Way 2025 business strategy.
I am pleased to showcase Briana, Bonnie and Frank, outstanding examples of our together, stronger culture and LIFT values of loyalty, integrity, fairness and trust. Their diverse roles highlight their collective passion for the important part they play within our business. Their stories also demonstrate the exciting career development opportunities available within Linfox.
Together, stronger.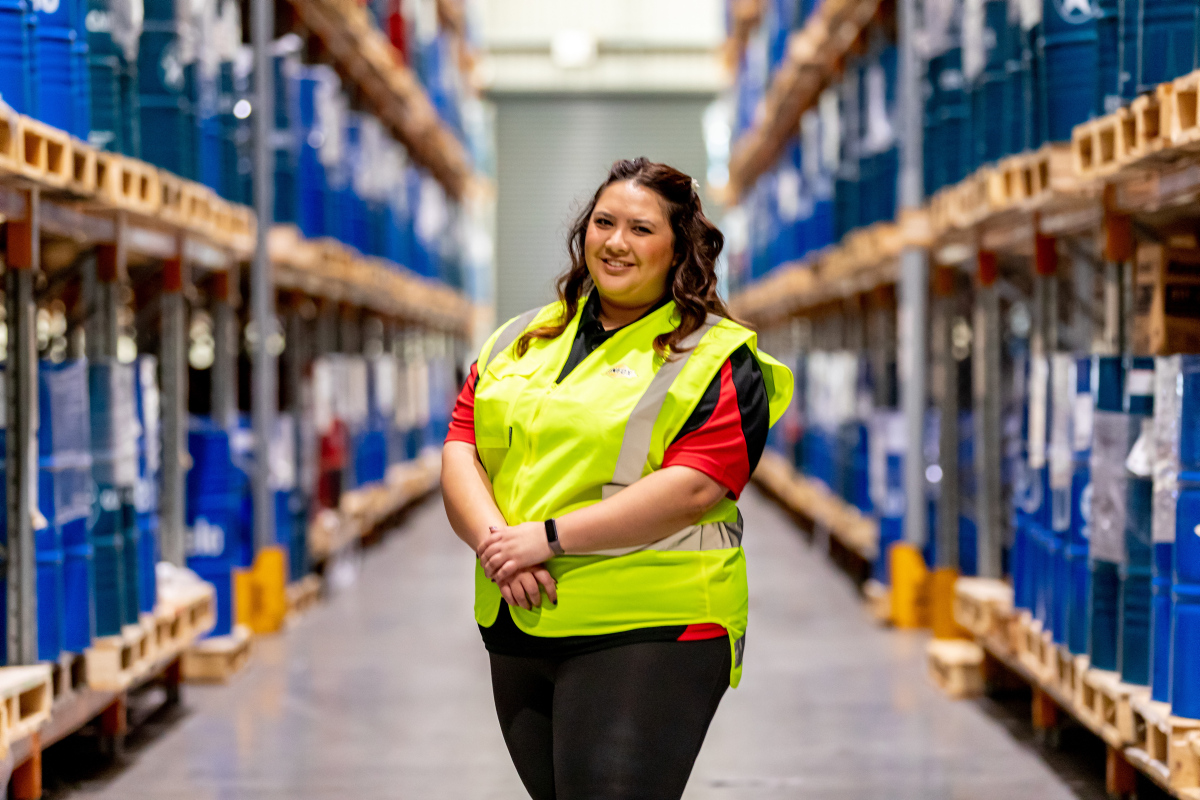 Briana McIver
Linfox Key Accounts and Service Improvement Manager – Warehousing, New Zealand
Commenced 2018
Linfox Graduate Program completed 2020
Linfox Leader Program participant
Kicking off her Linfox career in the two-year Linfox Graduate Program, Briana hit the ground running with program placements in safety, site improvement projects, pallet control management, finance and warehousing.
Her first permanent role as Key Account Manager saw her responsible for four Linfox New Zealand customers. Today, that number has grown to 35 in a broad key accounts and service improvement role responsible for end-to-end customer warehouse management.
A certified project manager, Briana is at the heart of Linfox customer relationships, turning challenges into opportunities for service improvement and performance optimisation. Her commercial acumen also sees her responsible for KPI and financial reporting and analysis.
"Mine is a solutions-focused role, I support our customers to run efficient and sustainable operations using my experience, knowledge and proactivity," said Briana.
Inspired by her own mentors, Briana willingly shares her wealth of knowledge to help new people transition, regardless of their role.
She recalls three key Linfox managers who transferred invaluable learnings about customer onboarding and management, commercial and finance skills, and effective relationships.
"They gave me the freedom to try things and learn on the job, exposing me to operations, systems and customers.
"Never underestimate the process and people behind a customer delivery – it's a team effort requiring a positive attitude.
"We can all enjoy individual success, but the biggest win you'll experience is in a team."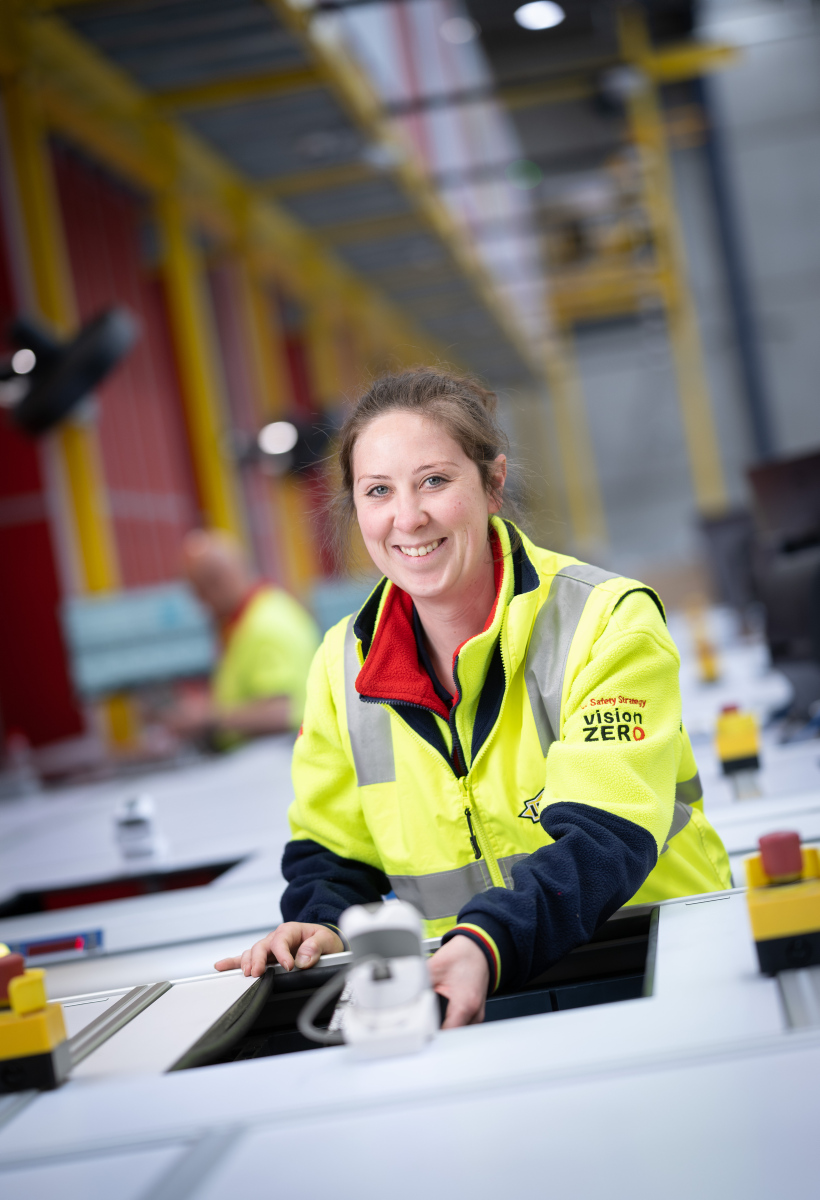 Bonnie Redshaw
Linfox Team Leader – Consumer and Healthcare Group Operations
Commenced 2020
Automated warehouse operations specialist
Starting as a casual team member, Bonnie was inducted into Linfox at a Consumer and Healthcare Group site set to become one of the company's early fully automated warehouses of the future.
Her early on-the-ground experience offered a solid base in warehouse operations, particularly around the complete customer order process (including picking, packing and processing).
The automation build and go-live implementation was conducted onsite during challenging pandemic lockdowns, demanding a fast learning curve. Bonnie learned the system on the job, with technical advice and guidance often only available by phone due to restricted travel for external providers.
Today, Bonnie has progressed to a Linfox team leader role within this key customer partnership. An expert in the automation technology, she oversees a more streamlined, safe and secure warehouse operation than the previous manual warehouse.
The site may be automated, but people are still vital to site operations.
"Our team culture is very positive – we have great staff who are well trained in the technology and know their roles well," reflected Bonnie.
"Everyone united and stepped up during our warehouse transition, learning new skills during a very busy period.
"We also have a diverse workforce with increasing numbers of female team members working onsite," she said.
"I highly recommend a career with Linfox. There are plenty of opportunities to gain new experience and undergo training in a supportive environment."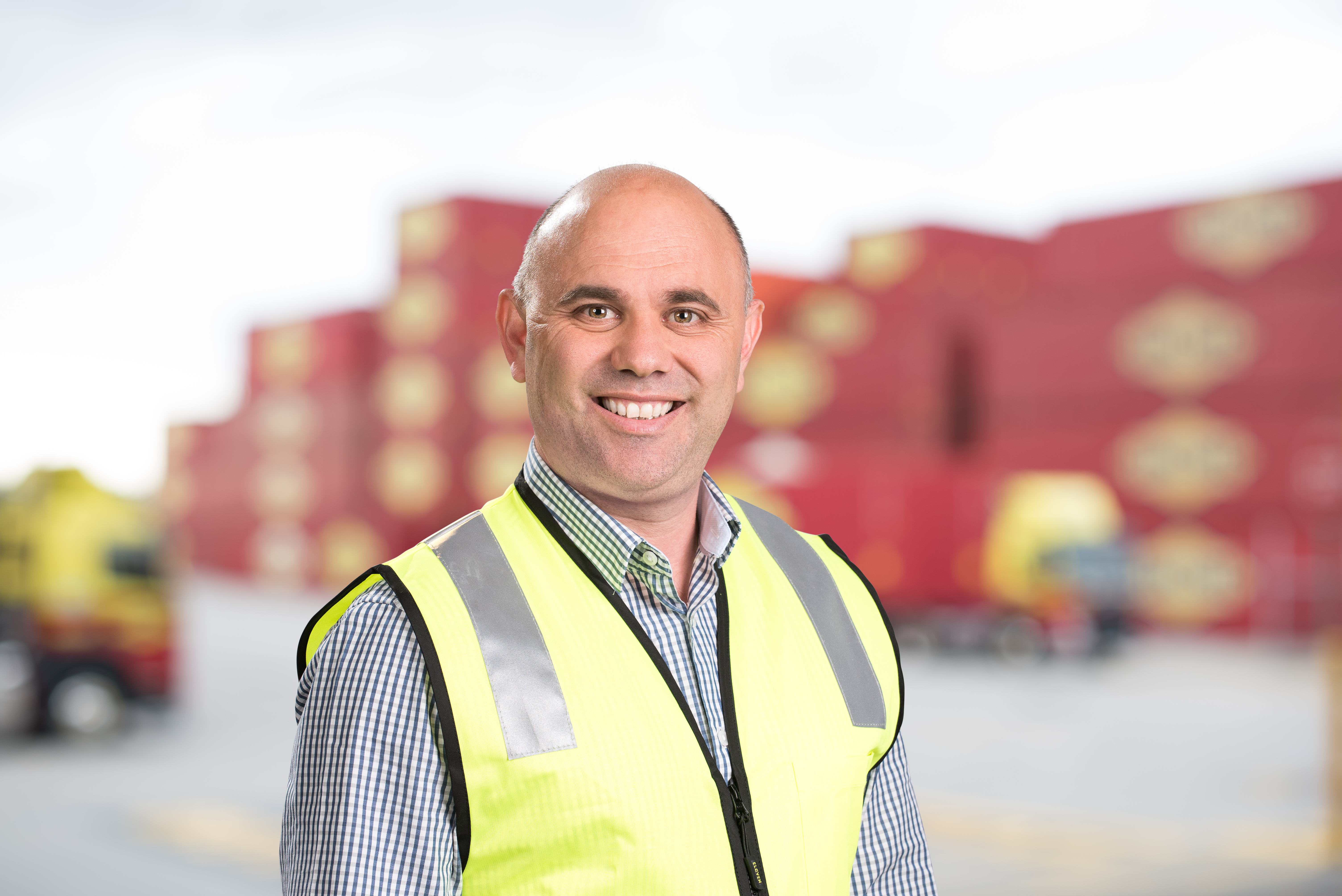 Frank De Cata
Linfox Executive General Manager – Customer Engagement, Intermodal
Commenced 2012
2019 Linfox Chairman's Award winner
Linfox Leader Program graduate
Frank knows how to create customer success. He is an award-winning team player who is instrumental in creating and managing efficient, big-name customer operations and partnerships, often from the ground up in complex environments.
From FMCG, retail, beverages, healthcare, pharmaceuticals to government and defence customers, his Linfox journey has created a rare and broad logistics knowledge base.
A respected Linfox leader, Frank now educates Linfox team members on customer engagement models through the Linfox Leader Program.
Frank is passionate about developing people, willingly sharing knowledge as a coach and mentor within his team and more broadly across Linfox.
"Sharing experience and skills is imperative within and across teams," he explains.
"This is particularly true of my current Intermodal role, which works deeply and collaboratively with other Linfox business units, such as Retail and the Consumer and Healthcare Group, to design solutions that work for our shared customers."
Frank's experience managing pharmaceutical, dairy and beverage portfolios bred a unique understanding of cold chain requirements, and the importance of a quality-controlled product journey: "Compliant cold chain is crucial for food safety and ultimately the health of our communities – our nations rely on it," explained Frank.
As key customer frontperson, it's Frank's job to ensure the customer voice is heard, understood, and that information together with data-driven insights is used to improve Linfox solutions, in close conjunction with operational teams.
"Customers also want to know we're doing business safely, sustainably and within our chain of responsibility commitments.
"It's a non-negotiable part of any customer solution and inextricably linked with business success."
Frank is based in Melbourne with the Linfox Intermodal team.
Promising pathways
We welcome promising new talent through our Linfox Graduate and Vacation Programs offering on-the-ground operations experience.
From there, learning and development opportunities abound, including nationally-recognised Linfox Operational Training and Linfox Leader and Foxskills leadership programs, with a focus on growing our own through internal placements.
A safe, diverse and inclusive workplace e embrace our 'Linfox Way' code of conduct with the LIFT values of loyalty, integrity, fairness and trust at the heart of every decision and action.
Image: CEO Linfox Logistics ANZ, Mark Mazurek celebrates with some of the Linfox Graduate Program class of 2020, whose belated celebrations were held late in 2022 (Amber Chapman, Adrian Wijeyeratne and Kate Rose).