Linfox supports the prosperity of Australian customers as they drive the nation's economic recovery.
As the business community moves forward through the pandemic, Linfox is doing all it can to support the prosperity of Australian customers as they drive the nation's economic recovery.
Linfox is a key supplier in the vital mining and resources sector, and is a proud key partner with major mining companies in the Western Australia supply chain.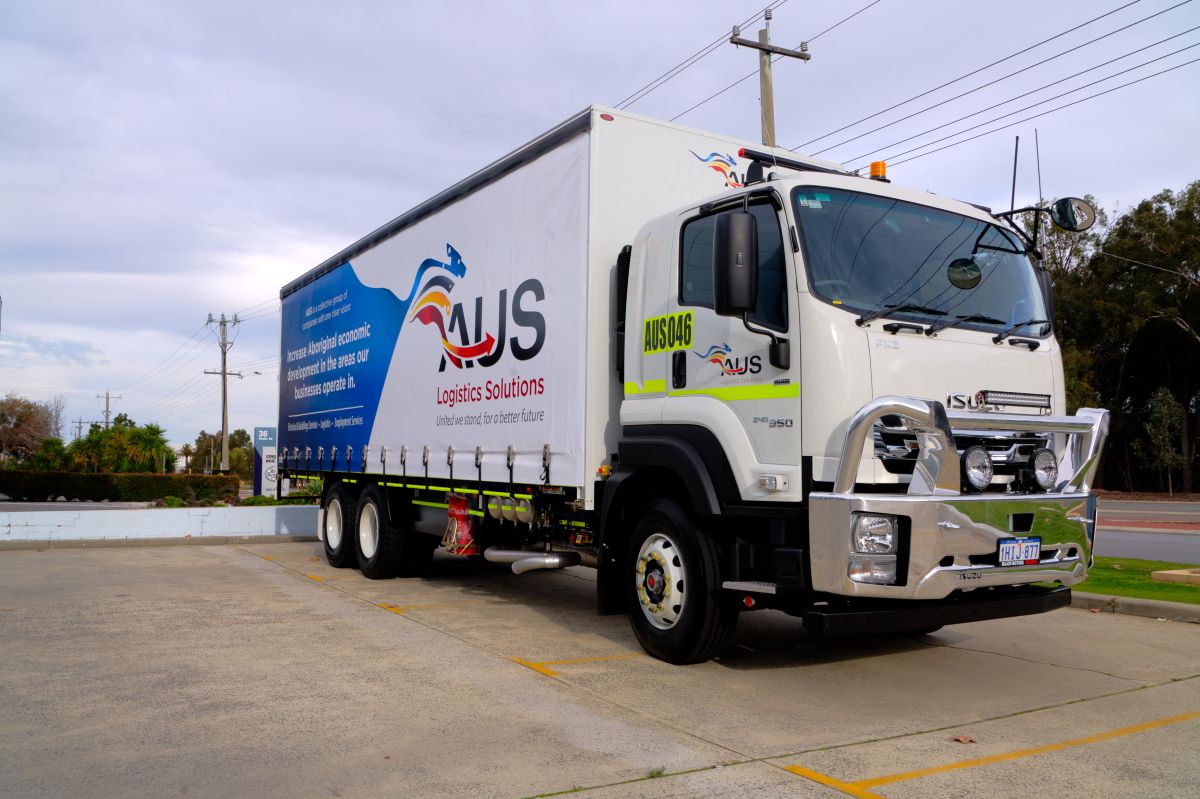 In addition to the general freight service from Perth to the Pilbara, Linfox has now added an express, door-to-door service to ensure urgent freight is safely delivered overnight.
This service carries time-critical deliveries from Linfox customers' Perth and interstate suppliers direct to mine sites across the Pilbara region. Items on board can range from small O-rings to large plant material, required on-site at short notice.
"Every night of the year, the services depart Linfox's Hazelmere facility in Perth on a 1,200 to 1,600-kilometre overnight journey to Newman and Port Hedland," said Linfox President Resources and Industrial, Scott Nicholls.
"This is a first for Linfox, and we are delighted to partner with local Indigenous provider Aboriginal United Services (AUS) Logistics to complete last mile deliveries for sites.
"AUS Logistics employs local Indigenous drivers who know the area and terrain well, running local fleet to six mine sites dotted through the outback.
"They meet our shipments in Newman and collect the freight for delivery to the final mine site destination, travelling through some of the remotest areas in the country," explained Scott.
"They also conduct critical inter-site transfers and final mile delivery of Linfox's express air freight service from regional airports."
Air freight and inter-site movements complement the overnight road express service, forming a suite of customised express freight solutions.
"Because of our in-depth knowledge of our mining customers' businesses, where possible we run express freight and general freight together on express freight trailers.
"This means our customers only require a single carrier and one contact point for both general and express door-to-door freight.
"It adds value by smoothing the supply chain process, providing economies of scale and cost efficiency through combined freight," explained Scott.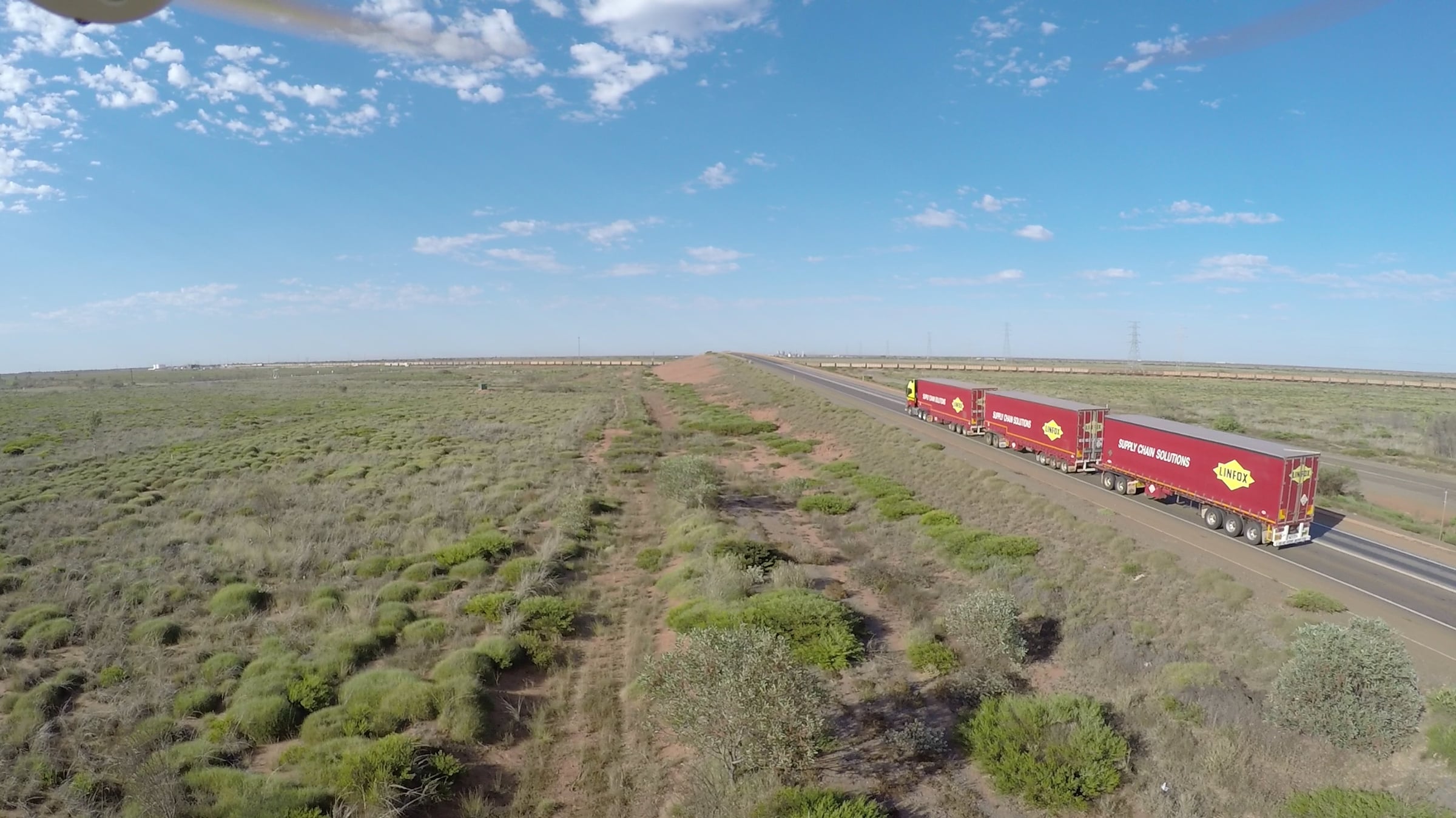 Fit-for-purpose fleet is selected depending on the delivery size. Linfox runs two return services in convoy to the eastern, central and northern Pilbara regions respectively, so the goods arrive efficiently and safely. Linfox is looking to expand this service to additional mine sites over time.
"In line with our journey to zero net emissions, combining general and express services also reduces the number of vehicles on the road, creating a safer, more sustainable journey that relieves pressure on road infrastructure."
Linfox's general freight services see goods destined for customers' mine sites arrive at Linfox's Hazelmere facility in Perth. The freight is sorted, loaded and safely transported to the Pilbara on a long-haul journey. These shipments carry a variety of items from locomotive engines, drilling and crushing products to PPE and stationery.
The Linfox Pilbara fuels team also delivers an incredible 440 million litres of fuel annually, supplying mine sites with the diesel they need across the region.
"Linfox is pleased to collaborate with AUS Logistics to ensure our West Australian customers have the best service solution possible. Together with our customers and supply partners, Linfox shares a commitment to create meaningful and sustainable opportunities for Aboriginal and Torres Strait Islanders. We aim to support Indigenous team members with a range of operational transport and logistics opportunities, working with some of Australia's largest iconic brands."
- Mark Mazurek CEO Linfox Logistics Australia and New Zealand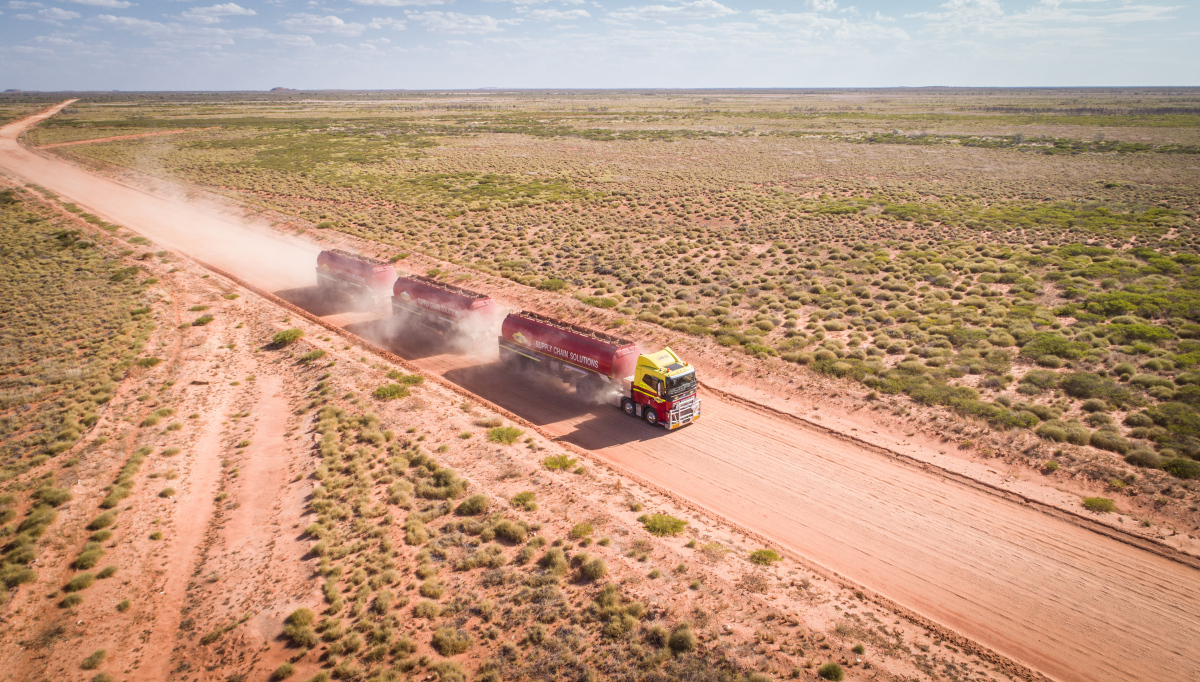 The latest fleet for a tough terrain
Linfox vehicles travel up to 300,000 km per year
Newest, safest fuel-efficient prime movers, trailers and fuel tankers
Regularly replaced for safety, compliance and reliability
Stringent service and maintenance schedule through Linfox workshops in Perth, Newman and Port Hedland, and their service providers in the region
400+ separate fleet kit items servicing mining customers in the region.