Applications have now closed for the 2024 Linfox Graduate Program. Click here if you would like to express interest in the 2025 program. 
Imagine being part of a 24/7, 365-day-a year industry that delivers everything that makes life run smoothly. That's what we do at Linfox – and on our 24-month Graduate Program, you'll discover just how much a career in logistics can deliver for you.
More than just trucks and warehouses
Linfox is Asia Pacific's largest privately-owned logistics company. Everyday our multinational team delivers food, medicines and resources in 10 countries. With over 190 sites across Australia and New Zealand, employing more than 24,000 people across Asia Pacific, you'll see what it's like to work with an iconic Australian business.
What's in the box?
You can look forward to a first-class grounding in one of the fastest growing industries, including:
Rotations at different sites across Australia
A mentor during the program
A wide range of career development opportunities and ongoing support
Work with leaders in the logistics industry to keep the world moving
Learning and development opportunities
Exposure to the entire supply chain network
A company-wide commitment to safety.
What do I need to apply?
You will need to:
Have completed your undergraduate degree between 2020 and the end of 2023.
Be an Australian citizen or permanent resident (including New Zealand citizens) at the time you apply
Have a current driver's licence and access to a vehicle when you start
Be excited about the opportunities in the logistics industry.
Can you lead the way?
We are looking for the leaders of tomorrow, who have what it takes to keep us ahead of the competition. If you are resourceful, flexible and looking for a career that can take you places, we want to hear from you.
As a graduate, you'll gain exposure to a wide range of business areas including commercial, continuous improvement, project management, information technology, fleet and safety and hands-on experience in transport, warehousing and distribution.
Where to next?
Scroll down to see what our graduates say about their experiences in our program or contact us for more information.
Our application process
Our graduate application process involves the following steps:
Online application
Video interview
Testing
Panel interview
Pre-employment checks
Offers
What it's like to be a Linfox Graduate?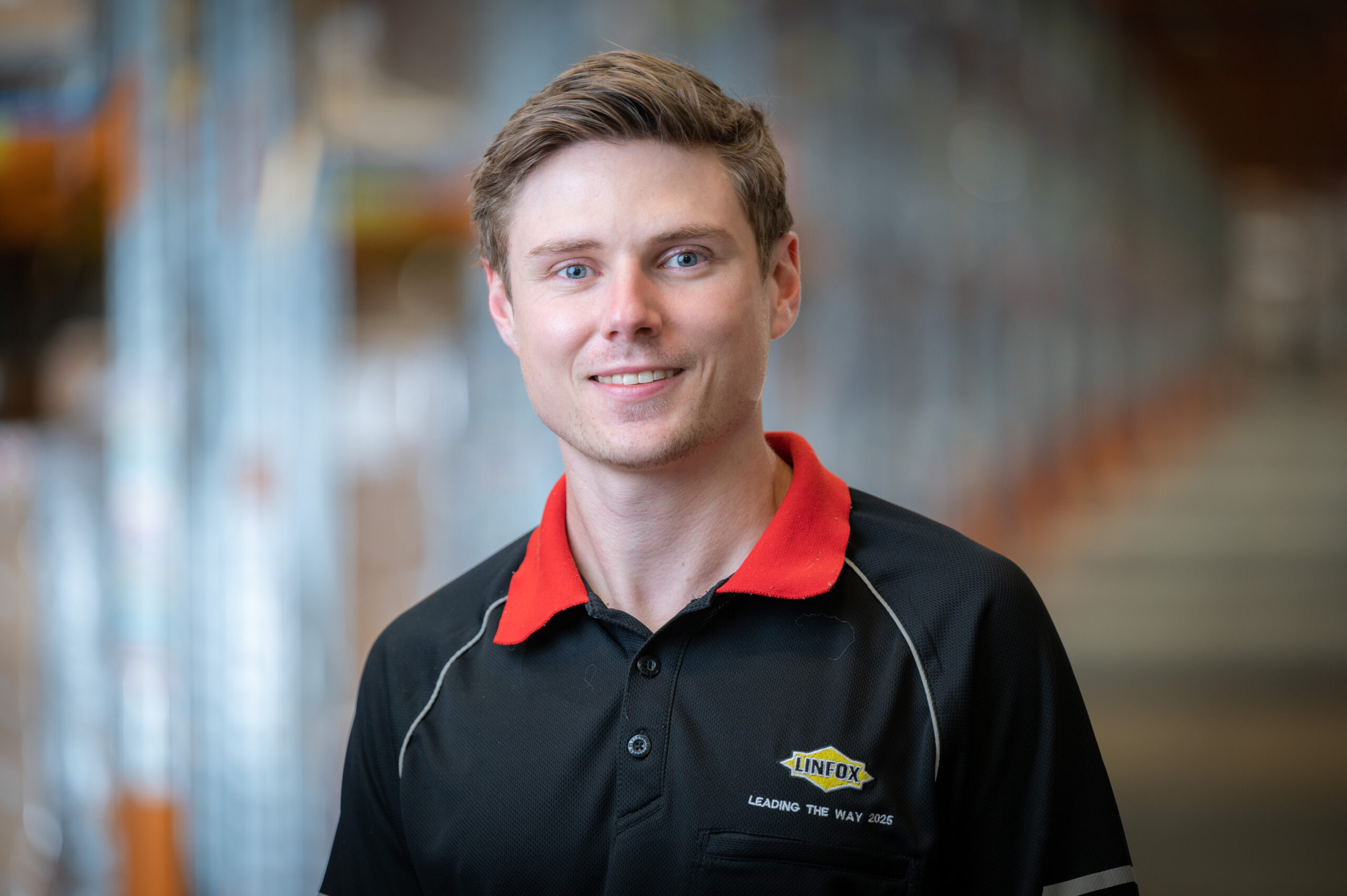 Exposure to all aspects of the Transport and Logistics Industry
Meet Callum Ramsay
"I am completing my third rotation as an Operations graduate in warehousing and distribution and the exposure to a variety of avenues in the organisation has been a highlight of the program. I've been able to explore different areas of the business and narrow down my preferred career path."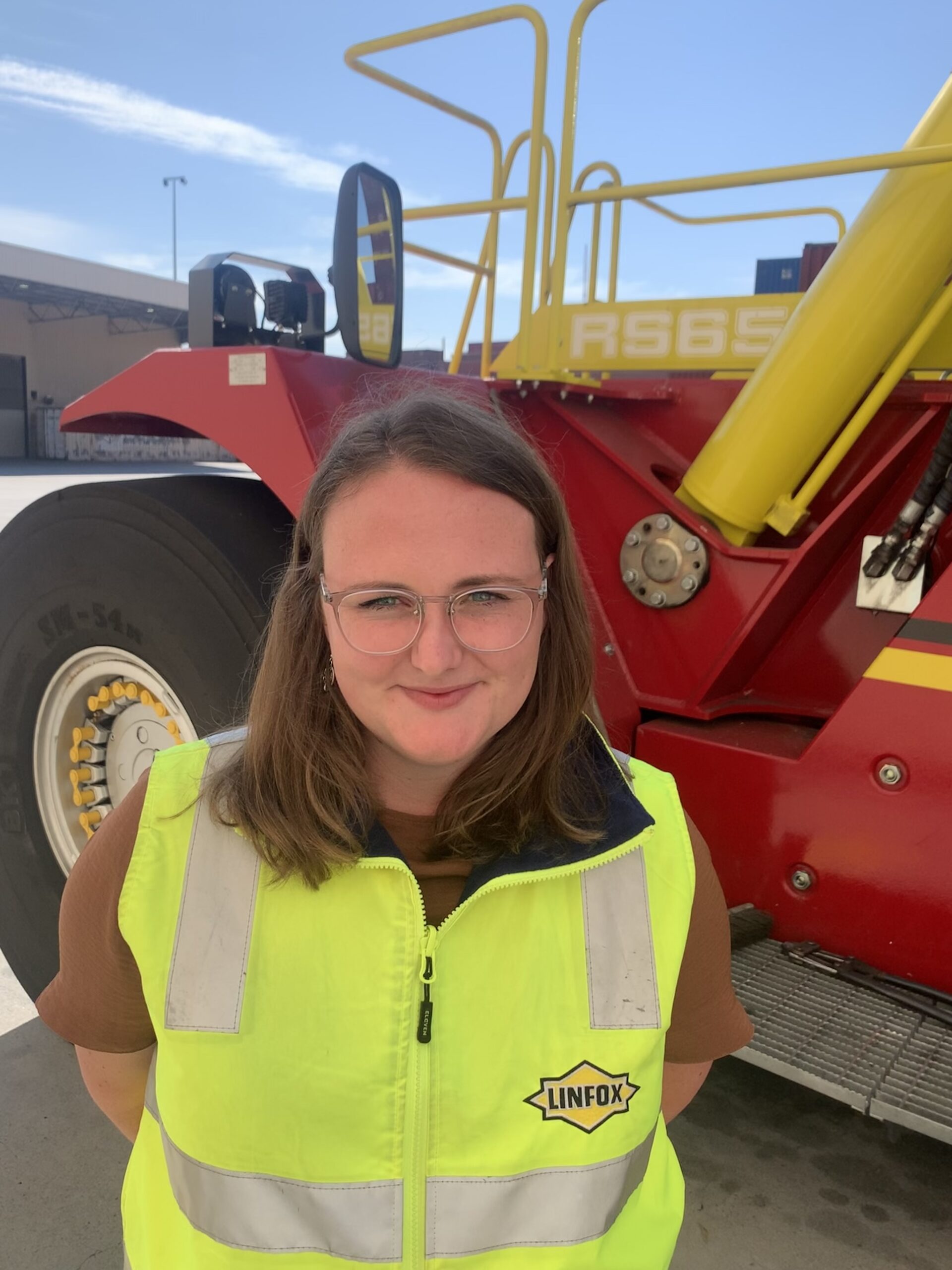 Networking with team members across the country
Meet Rose Dickson
"One of the highlights of the Linfox graduate program is that every day is different and there is always something new to learn. One minute you're on the warehouse floor and the next you're sitting in on a customer meeting. The diverse rotations provided me with a deeper understanding of the logistics industry and what is involved. Most importantly, I've been lucky enough to work with some great people and have built long-lasting relationships across the Linfox teams I've been a part of."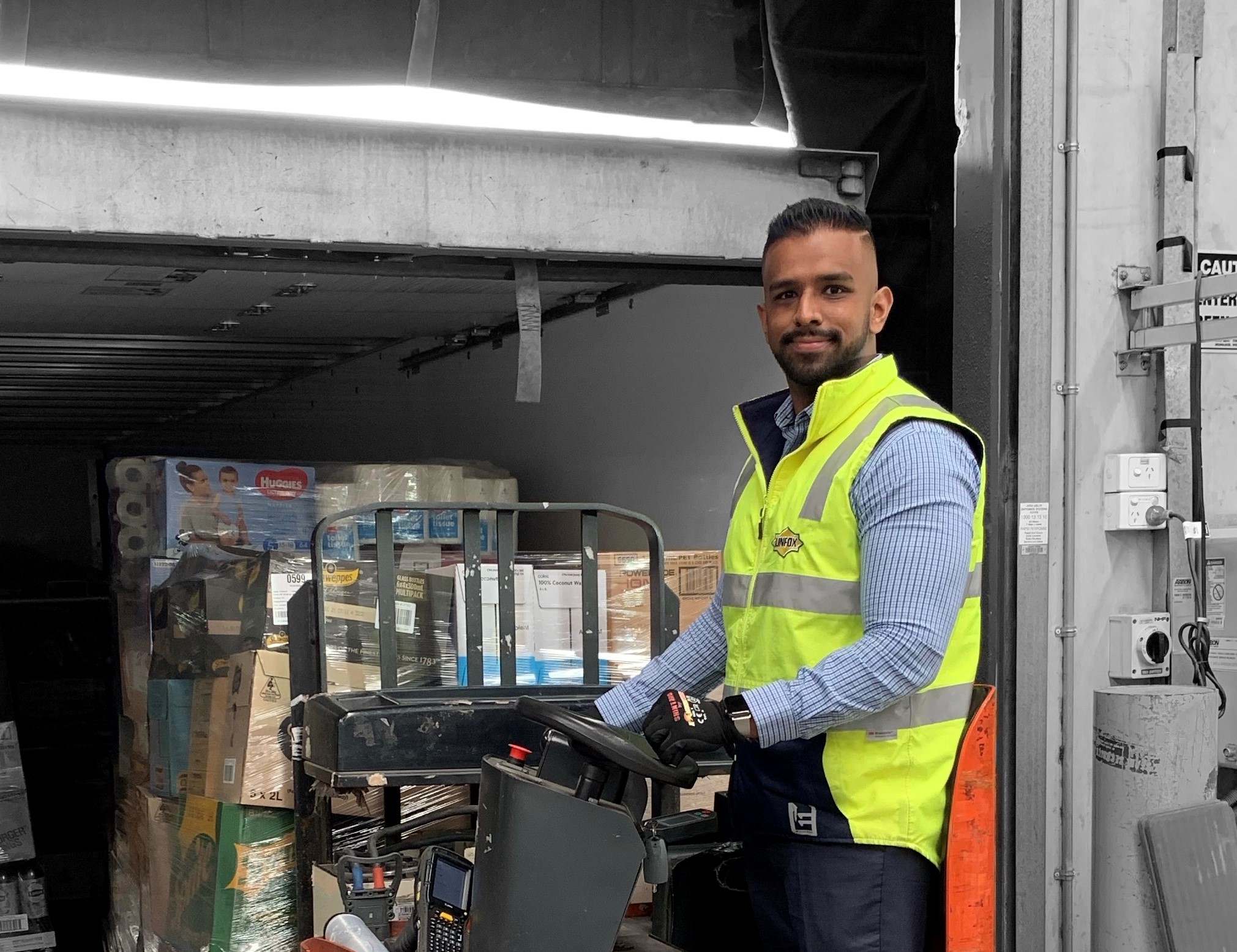 Investing in your future career
Meet Adrian Wijeyeratne
"During my graduate rotations, I had exposure to the diverse warehousing and transport operations at Linfox. Meeting new people, connecting with leaders from around the business and gaining a better understanding of the industry provided a great foundation for my evolving career at Linfox."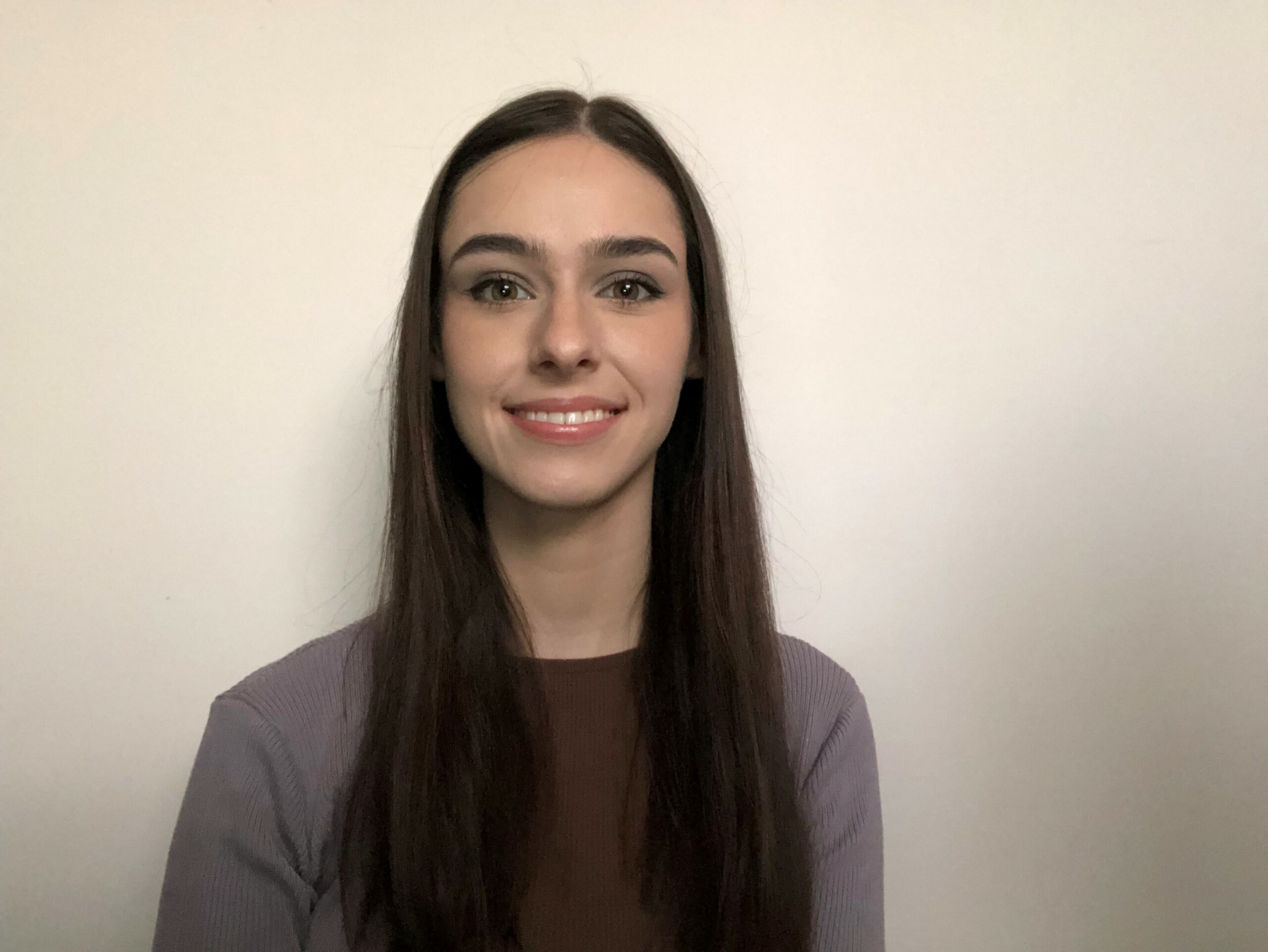 Gaining first hand experience
Meet Natalie Muhar
"I enjoyed creating new relationships with team members across the business as well as my graduate cohort. It is great to have such a supportive group of people you can ask for advice when facing similar challenges. As an IT graduate, the opportunity to work within warehouse operations was a valuable experience, seeing firsthand how Linfox's Retail business unit operates."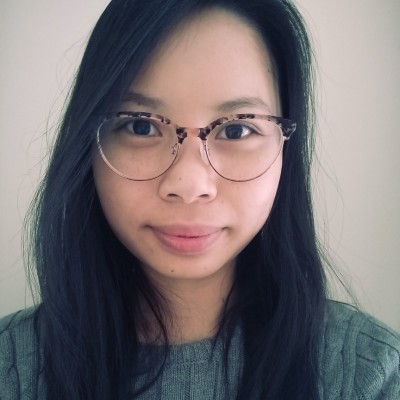 Paving your way into the future
Meet Mia Ho
"The best thing about the Linfox graduate program is the supportive networks at Linfox. If there was something I was interested in, everyone gave me the opportunity to learn. Even when I found aspects of the business challenging, the program helped me grow both personally and professionally. I was able to realise my potential was much more than I thought."
Graduate Program FAQs
Here are the answers to the questions we get asked the most. If you can't find what you're looking for here, contact our Emerging Careers Manager here.
How many graduates do you accept each year?
We take around 15 to 20 graduates through the Linfox Graduate Program. These numbers are subject to business needs.
What do you look for in a graduate?
We take on graduates from a diverse range of disciplines, but mainly from business, commerce, logistics, law, economics, finance, accounting and information technology.
We are looking for individuals who are passionate about a career in logistics and have an interest in operations management, transport, warehousing and distribution.
We also look for the following qualities in our Linfox graduates:
Ability to work in high pressure environments
Ability to work with and lead all levels of operators
Total commitment to safety
Commitment to learning and personal development
Respect for our drug and alcohol policies
Courage to step out of your comfort zone.
Am I eligible for the program?
To be eligible, you must have:
Australian or New Zealand citizenship or permanent residency
Current drivers licence and own vehicle when you start
An Australian or New Zealand tertiary qualification (minimum of a Bachelor Degree) completed from 2019 onwards.
What can I expect?
Our two-year development program consists of four rotations across different business units. These will help you develop core operational skills. Because logistics is a fast-paced environment with operations running around the clock, it's important to know that at times you may not work in a standard 9 to 5 role.
What support will I get?
We'll provide you with ongoing support right the way through the program including:
Induction in Melbourne
Operational and senior mentors to provide coaching and guidance
Buddy allocated from our graduate alumni
Contact with site and operations managers to help with development and relationship building
Annual development conference
What about my career development?
As a graduate, your ongoing development is as important to us as it is to you.
We provide you with learning and development opportunities to equip you with industry knowledge and leadership skills to transition into an ongoing role at the end of the program.
You'll be supported by your Emerging Careers Manager, your mentors, your buddy and your rotational managers to find your ideal role in Linfox. In addition, you'll also get exposure to contacts across three separate business units who will provide you with the skills to transition to a permanent role.
Recent graduates have gone into roles including shift supervisors, operations managers, transport schedulers, commercial analysts, supply chain analysts and transport managers.
And of course, no matter where you are on your Linfox career journey, you'll always have access to a wide range of personal and professional development options through our 24-hour online development portal, Linfox College.
Where will I be based?
With almost 200 sites around Australia and four rotations, you can expect to be based in several different locations during the program, in your respective state. If you are seeking rotations in other states, this may also be possible. Our sites are typically in the outer suburbs so you may need to travel for your role.
You'll get hands-on experience across our transport, warehousing and distribution operations and work with iconic customers in the Consumer and Healthcare, Intermodal, Resources and Industrial, Government and Defence and Retail sectors.
When will I hear about my application?
We'll be in touch directly after you submit your application. Our recruitment process typically runs from March to June and we'll keep you advised of your progress at each stage of the process. If you're successful, you can expect an offer around July or prior. Good luck!
Do you offer a vacation or internship program?
We will be offering a vacation/internship program. This will commence early December 2023 and finish late February 2024. Applications will open in August 2023.
Please visit our contact page to submit an enquiry.