Asian nations are slowly moving back on the road to business and adjusting to the new normal.
Vaccination rates are improving every day, restrictions are easing, tourists are beginning to return, and economies are waking from the most challenging two years in a lifetime.
As always Linfox's safety efforts are crucial to protect our teams, communities and operations. Ongoing measures safeguard our people from COVID-19 as we facilitate testing, support vaccinations, segregate teams and assist affected sites where possible.
Our key Total Recordable Injury Frequency Rate (TRIFR) and Lost Time Injury Frequency Rate (LTIFR) safety metrics are trending positively across the region and as always, we are striving to keep our drivers and our community safer on our roads.
Investing for sustainable growth
Our eyes are firmly on the future with a 90,000-plus square-metre land investment for a BevChain-owned and built warehouse of some 30,000 square metre capacity. Set for completion in late 2022, this commitment will grow the Linfox and BevChain footprint and further support our customers in Asia.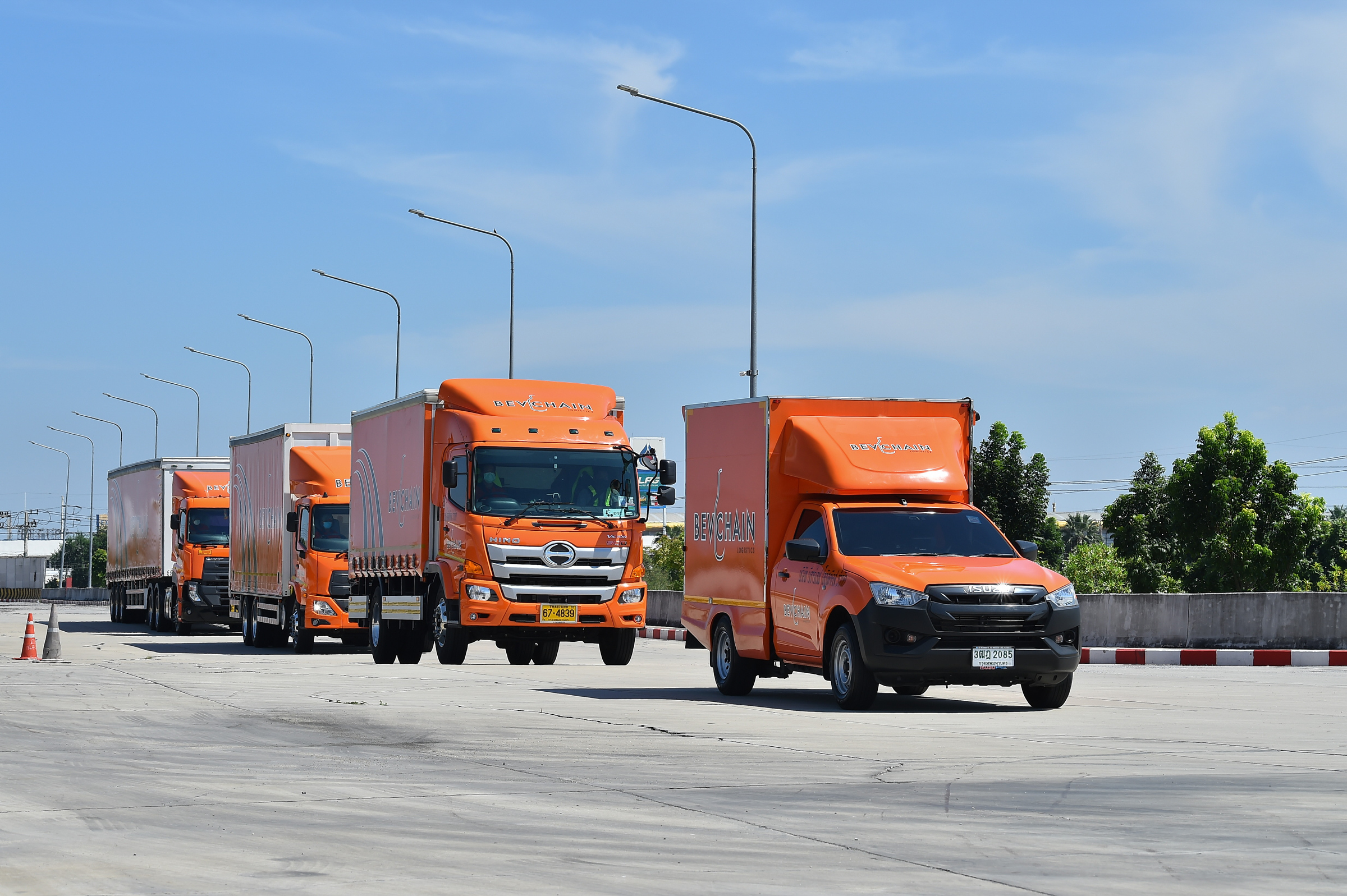 Investment in BevChain's modern Thai fleet sees 80-plus new safe, fit-for-purpose vehicles streamlining distribution for BevChain customers. Read more here.
Linfox India is sparking change, trialing an electric vehicle (EV) for last mile deliveries as part of a wider EV pilot. This is a small but significant step in our sustainability journey, with the GPS-equipped vehicle travelling up to 130 kilometres on a single charge with no diesel emissions.
We are working closely with our technology partners to develop our EV solution, with another 200-kilometre range EV and accompanying minus 20-degree refrigeration unit, plus an additional 250-kilometre range commercial EV. This will see Linfox expand in key locations across India, adding more environmentally conscious fleet into the e-commerce sectors.
Building trusted partnerships
Linfox extended alliances in Malaysia with retail and consumer goods icons Giant and Procter & Gamble, and chemical manufacturer RPCM. Investment in new prime movers will further support these key transport partnerships.
Linfox Thailand secured a new growth opportunity with Thai Foods Fresh Market Company Limited (a Thaifoods Group subsidiary) to manage ambient warehousing and transport for their new fresh and consumer products express store initiative. Our cold chain compliance and expertise also won new frozen transport work to support the same express store format. This builds on existing cold chain partnerships with multinational brands including KFC, Pizza Hut, Minor Food Group, Lotus and FrieslandCampina.
We also secured promising new partnerships with packaging provider Dynapack and dairy giant FrieslandCampina in Indonesia.
New security technology
A Linfox-developed security app is now monitoring fleet and activity at Linfox, BevChain and customer sites in real-time. It enables vehicle inspections and compliance protocols, records important safety metrics and removes paper-based systems. Customers can access the site management dashboard showing real-time fleet, team member and onsite visitor data.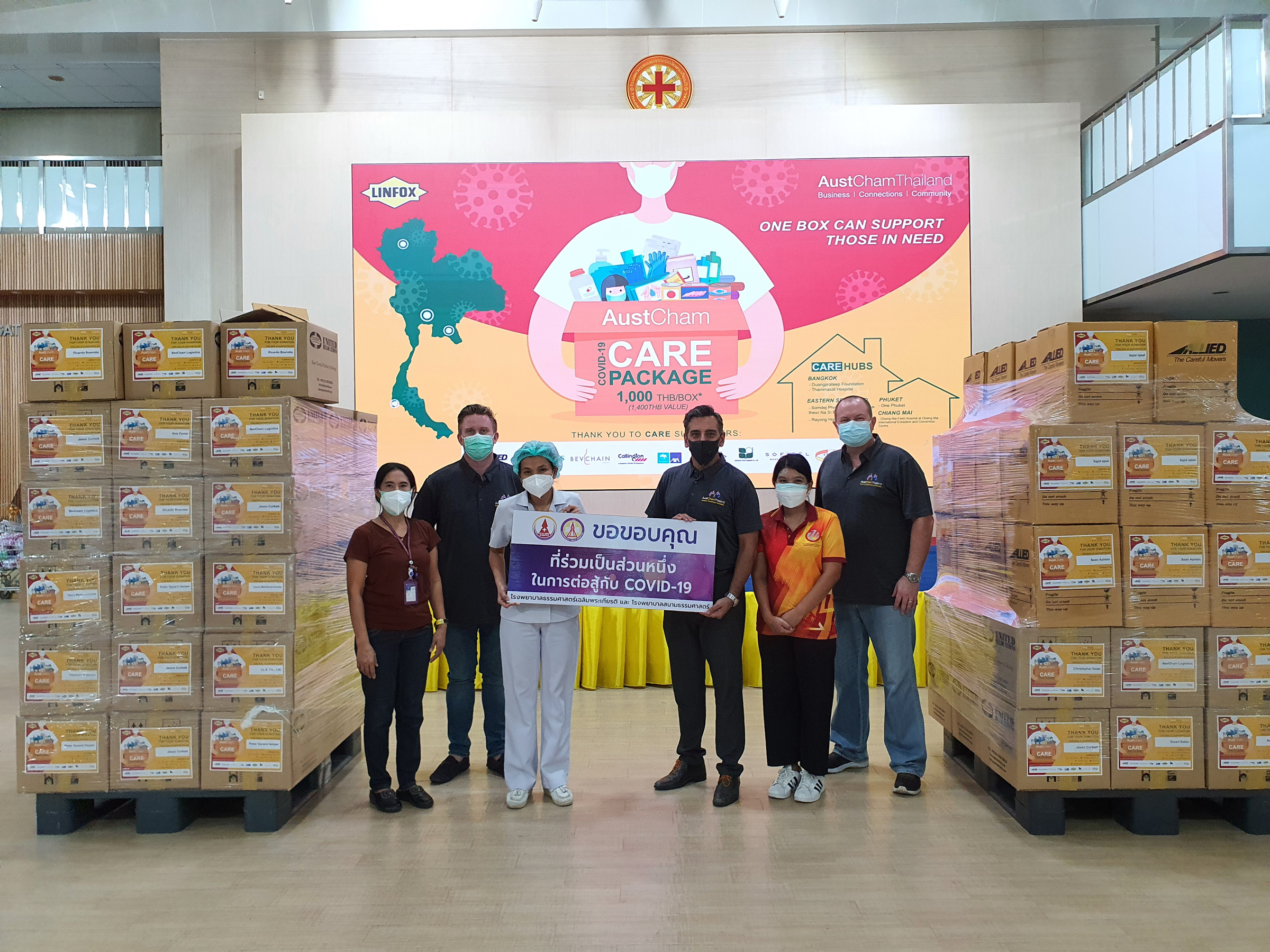 Supporting those in need
In support of AustCham's CARE Package Project – initially a Linfox Thailand initiative – Linfox and BevChain are transporting care packages to support vulnerable people affected by COVID-19 (left – image kindly provided by AustCham). Read more about this positive project here. 
A new chapter
After a rewarding four years as CEO Linfox International Group (LIG), I have decided to return to Australia to take on the role of President Retail, Linfox Logistics from March 2022.
My wife and I have thoroughly enjoyed our experience in Asia and will really miss it. I would like to personally thank the broader Linfox team across Asia for the tremendous support they have given me which has allowed the business to achieve many strategic goals.
Current Linfox President Intermodal (Australia), Ian Strachan has been appointed as CEO LIG and will relocate to Thailand in February. Ian's international experience, including roles as Managing Director, DHL Africa and Managing Director, Dubai Airports, will set him up for success at LIG.