As Thailand struggles with the third and worst wave of COVID-19, ensuring access to healthcare, hygiene and essential supplies in remote Thai communities is harder than ever. Amidst these challenges, Linfox found a way to reach the most vulnerable families during the toughest of times.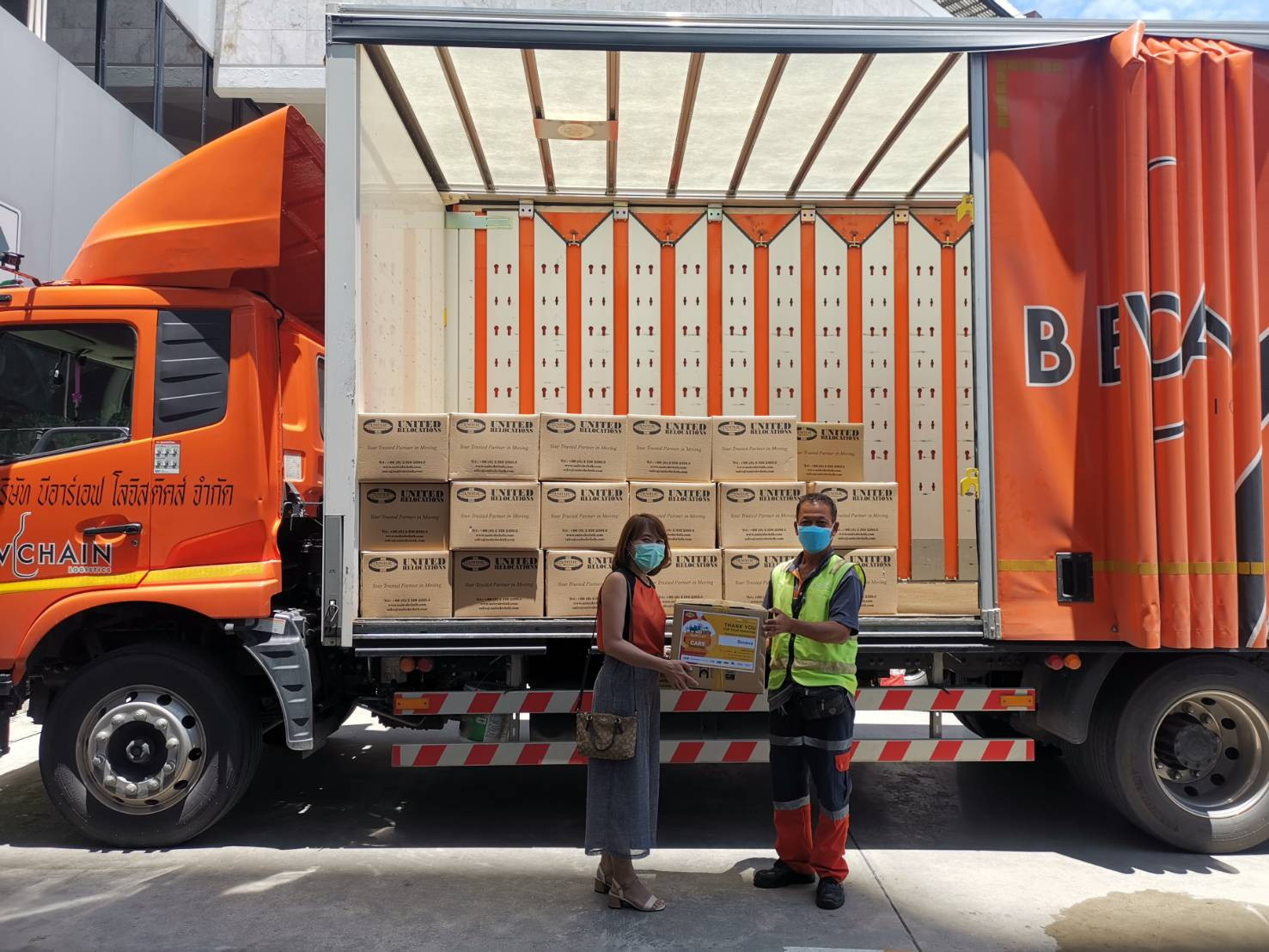 As part of the Australian-Thai Chamber of Commerce (AustCham) CSR committee, Linfox and BevChain provided delivery for AustCham's 2021 Care Package Project to six CARE Hubs in Bangkok, Phuket, Chiang Mai and the eastern seaboard during three packing events in August and September 2021.
Linfox Thailand is proud to be part of AustCham's initiative, helping those who contract COVID-19 and are unable to support themselves. This project was originally initiated by Linfox Thailand to support team members and families who were affected by COVID-19 and had to quarantine for 14 days at home or in hospital.
The AustCham CARE Packages include essential medical supplies, masks, sanitisers, food, drinks, daily necessities and clean products as well as utensils to encourage segregated eating. They are donated to those diagnosed with COVID-19 in the hardest hit areas of Thailand, supporting the health and wellbeing of those without proper access to basic needs once they leave hospital after quarantine.
Six selected institutions or CARE Hubs continue to receive support: Duang Prateep Foundation, Bangkok, Thammasat Field Hospital Bangkok, Somdej Phra Boromma Ratchathewi Na Si Racha Hospital, Rayong Hospital, Chiang Mai Field Hospital and One Phuket.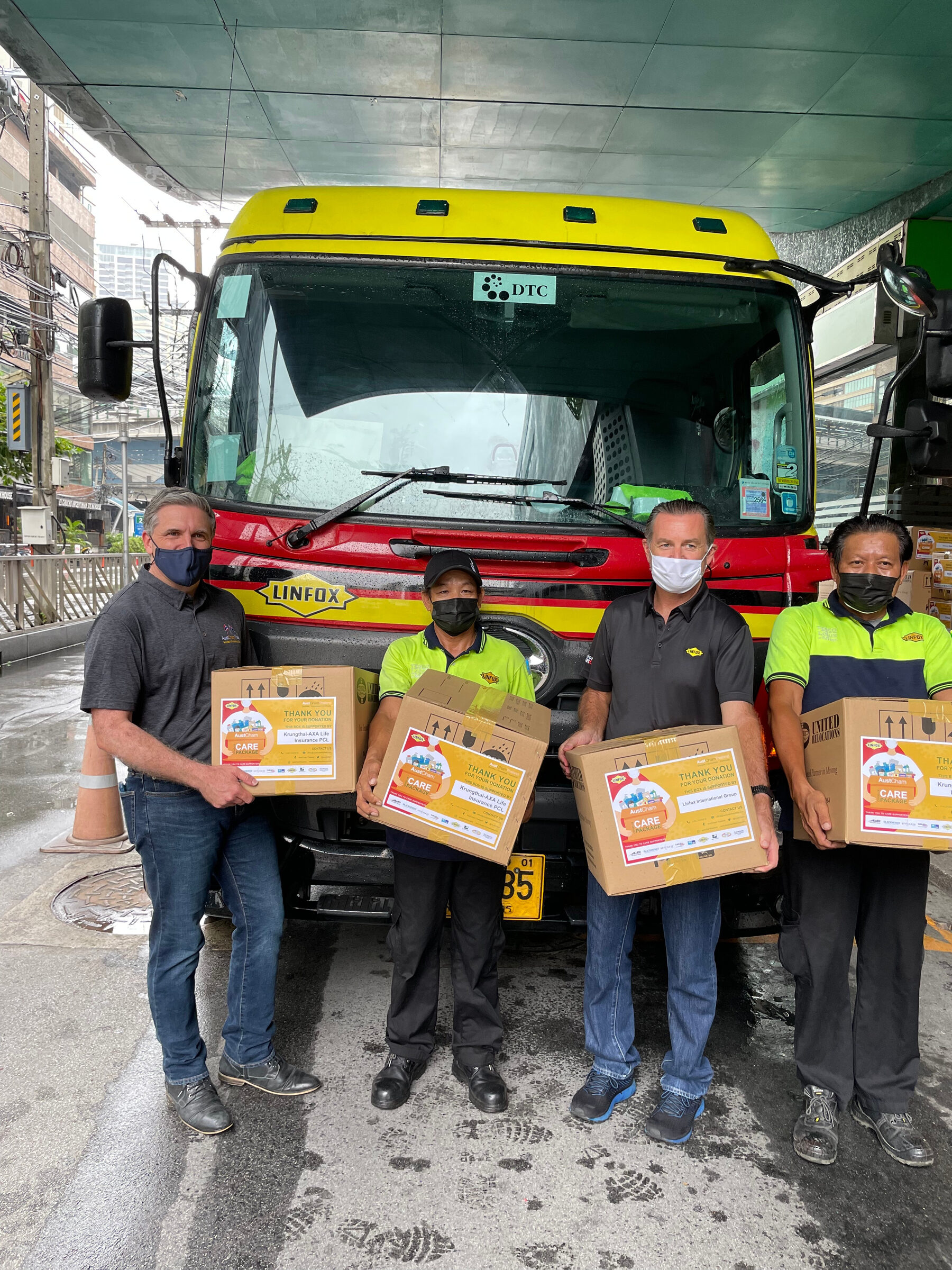 As packs were required quickly, 600 boxes were packed at a time as donations and funds poured in.
The value of each CARE Package is around 1,300 Baht (approx. AUD52), but with kind donations, price reductions and free support with administration and packing costs, this was reduced to 1,000 Baht (approx. AUD40). Together with partner members at AustCham, the initiative is well on the way to reaching 2,000 donations – almost double initial expectations. Some 2,000 families will be better off due to the kind support and contribution of AustCham members.
Greg Thomas (second from right) and CEO Restaurant Development, Linfox customer and AustCham Board Vice President, Andrew Norton (far left) with a Linfox vehicle before it leaves to deliver CARE Packages to a CARE Hub.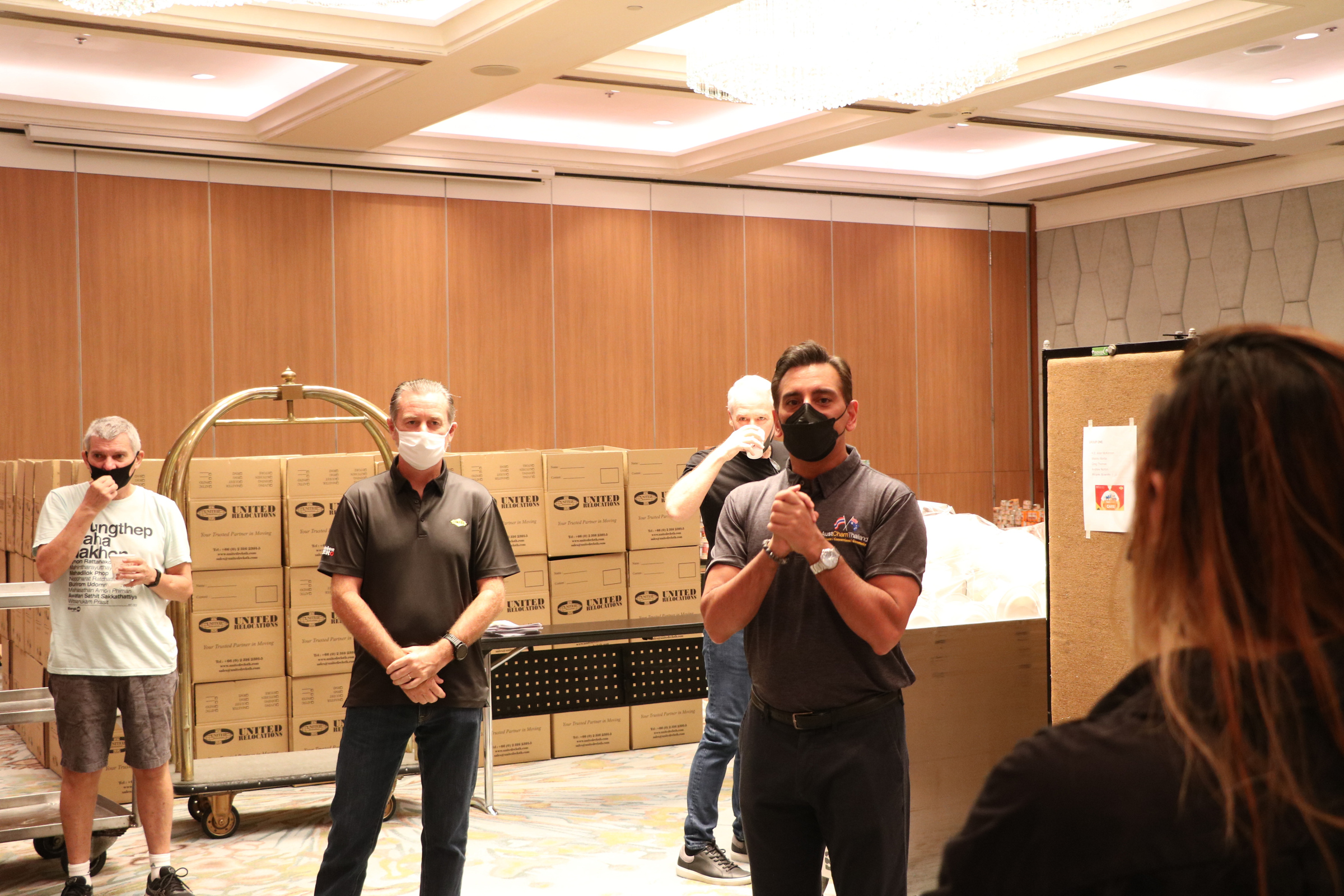 Country Manager Linfox Thailand and Vice President AustCham Board of Directors, Saj Iqbal said, "This is a very important and timely initiative which supports those hardest hit in our community. We introduced it at Linfox and wanted to continue it on a bigger scale. I am pleased that AustCham and our members have supported it so strongly.
"We are now working with other foreign chambers to expand the program to their members."
CEO Linfox International Group, Greg Thomas is proud of the team's efforts: "Saj has blended passion and hard work to develop and extend this meaningful project. I thank him and our people for bringing it to life."
Saj Iqbal, Country Manager Linfox Thailand, addresses the volunteer packing team at a packing event.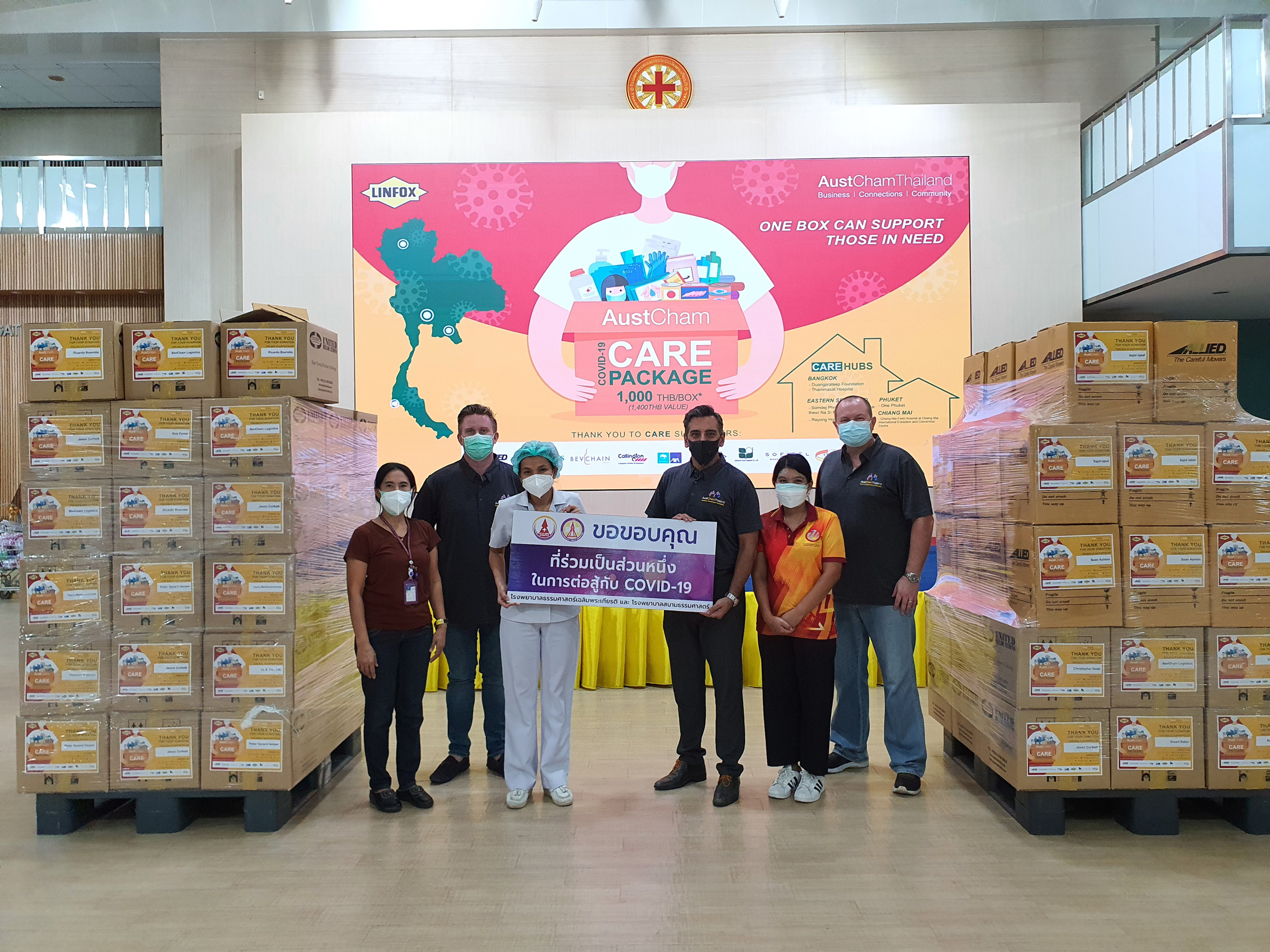 Watch AustCham's COVID-19 CARE box journey video above.
This is a great opportunity for the community to unite and donate. If you would like to contribute to the AustCham COVID-19 CARE Packages, scan
the QR code.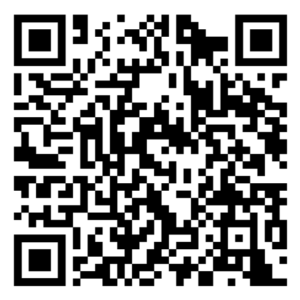 All images kindly supplied by the Australian-Thai Chamber of Commerce.