The Fox family is thrilled to welcome back visitors to the Fox Classic Car Museum.
The historic Queen's Warehouse in Docklands, Melbourne is home to the impressive vehicle collection, hosting some of the most rare and prestigious cars in the world.
Opened in 1997, the collection showcases almost a century in automotive technology and design. The classic vehicles have been acquired over a 50-year period, with some requiring considerable restoration. They have all been donated to a trust by Lindsay Fox and the Fox family to assist various charities to raise funds, while allowing visitors to enjoy and appreciate the vehicles.
Models from Mercedes Benz, Jaguar, Porsche, Ferrari, Bentley, Volkswagen, Ford, Lexus, Nissan and MG made between 1923 and 2020 can also be found at the museum. Previous owners of some vehicles include Ringo Star, Bing Crosby and Bob Jane to name a few.
Lindsay and David Fox were honoured to be invited to view a selection of the Porsche family's private cars in Germany. This led to the purchase of the exclusive Sapphire blue collection – the only set of these cars in the world, made between 2013 and 2020.
The metallic sapphire blue was inspired by a birthday gift given to Gregor Piech from his father and Porsche founder, Ferdinand Piech. The 911R was a special gift from Gregor's mother, given to him 50 years after the original lightweight 911 was created by his father.
The sentimental and historic value of this special collection shines at the Fox Classic Car Museum, which has reopened to the public with the help of volunteers who donate their time and in-depth knowledge to the community.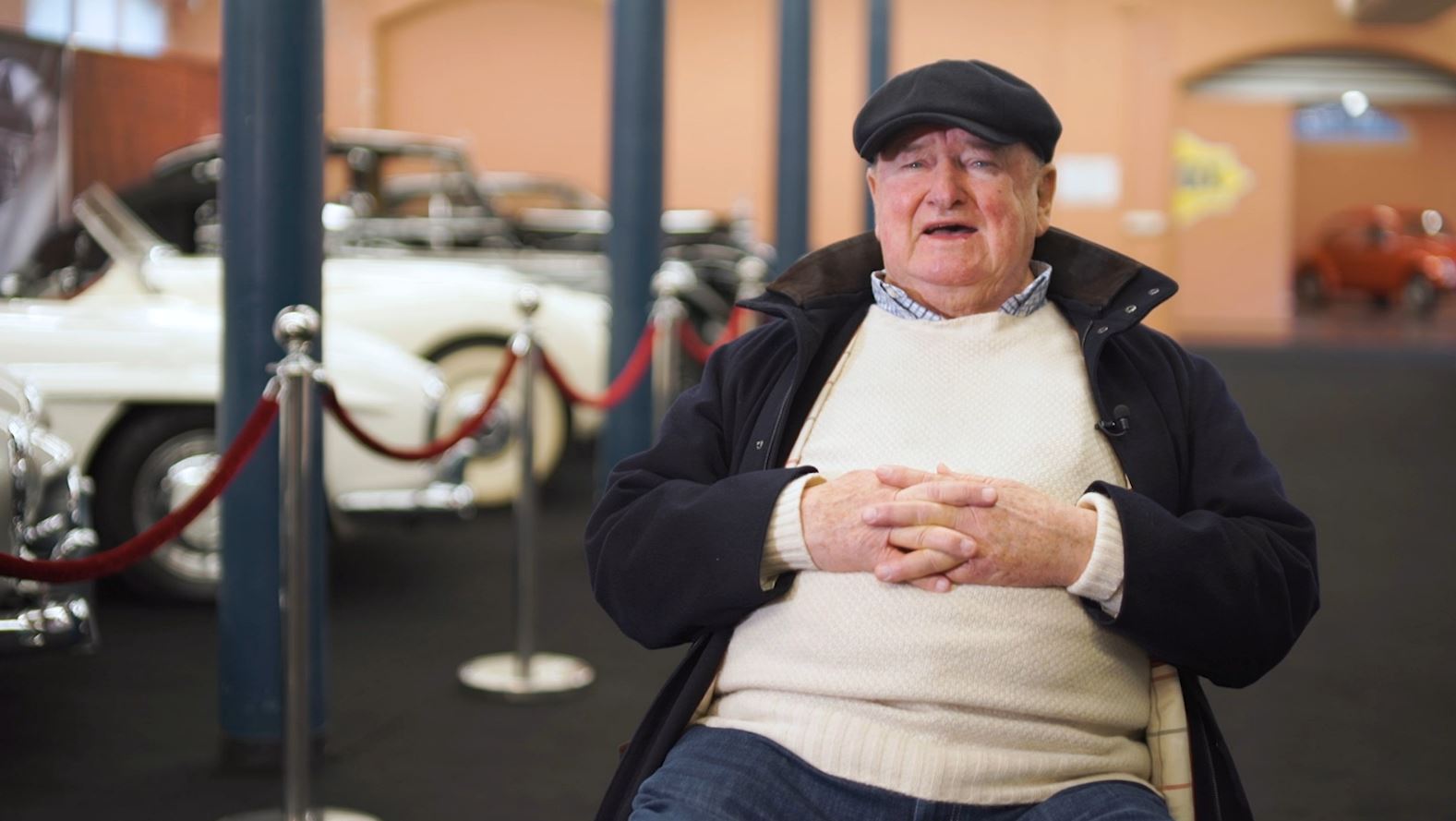 The Fox Classic Car Museum is open!
1 Batman Hill Drive Docklands, Victoria
Easily accessible by car, train or tram
Open Tuesdays, Thursdays and Saturdays from 10am until 2pm
Free parking is available
Tickets must be pre-purchased online
Visitors should book a viewing time
Tickets from $5 to $15 (pre-school kids free) with a $35 family package available
All ticket sales and proceeds support various charities
View the Fox Collection Classic Car Museum video gallery
We look forward to seeing you there.
Above: Lindsay Fox at the Fox Classic Car Museum with a vehicle collection acquired over 50 years.