Throughout the past three years of intense local and global challenges, Linfox drew on the skills and experience of its people, and the strength of its partnerships to maintain supply chain continuity.
The pandemic and natural disasters challenged the business like never before, but adaptability and rapid response to change kept goods moving for customers and communities. Given the dynamic operating environment, Linfox was especially proud to win the following highly regarded industry awards in 2022.
They highlight the company's unwavering commitment to deliver for customers – especially when the going gets tough.
Linfox named 2022 Coles Supply Chain Partner of the Year
Linfox was proud to receive the prestigious 2022 Coles Supply Chain Partner of the Year Award.
Each year, Coles recognises Australian businesses that have driven innovation, sustainability and community support.
"Linfox Logistics won the Supply Chain Partner of the Year Award for providing outstanding support and innovative solutions to ensure the delivery of goods through the challenges of extreme floods, rail closures and COVID-19." (Coles media release).
Linfox General Manager for Coles, Tim Trewin said, "Linfox is honoured to receive this award recognising our strategic partnership with Coles, which began almost 60 years ago.
"We are proud to support Coles to sustainably feed Australian communities while navigating significant supply chain disruptions."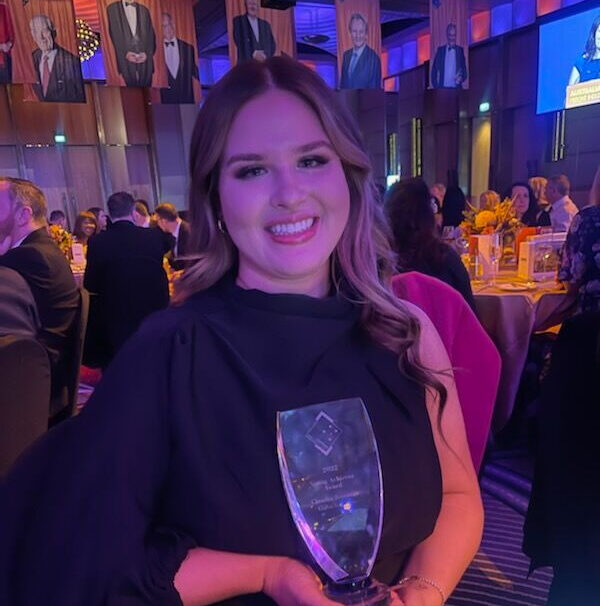 Linfox shines at 2022 Australian Freight Industry Awards
Linfox was honoured with nominations in all five categories at the 2022 Australian Freight Industry Awards, which recognise the outstanding achievements of operators, organisations, and individuals working in logistics.
Linfox Graduate Program alumnus, Claudia Jennings (pictured) won the Young Achiever Award.
In her role as Operations Manager, Consumer and Healthcare Group (C&HG), she consistently seizes opportunities to learn and add value to the business.
Claudia exemplifies Linfox values in her work and embodies the traits of a true leader.
Linfox was a finalist in the other four award categories:
Female Leadership Award Finalist: Lauren Pemberton, General Manager, Human Resources
Investment in People Award Finalist: Linfox Operational Training
Application of Technology Award Finalist: BevChain warehouse automation solution
Best Practice Safety Finalist: FOXLink subcontractor management solution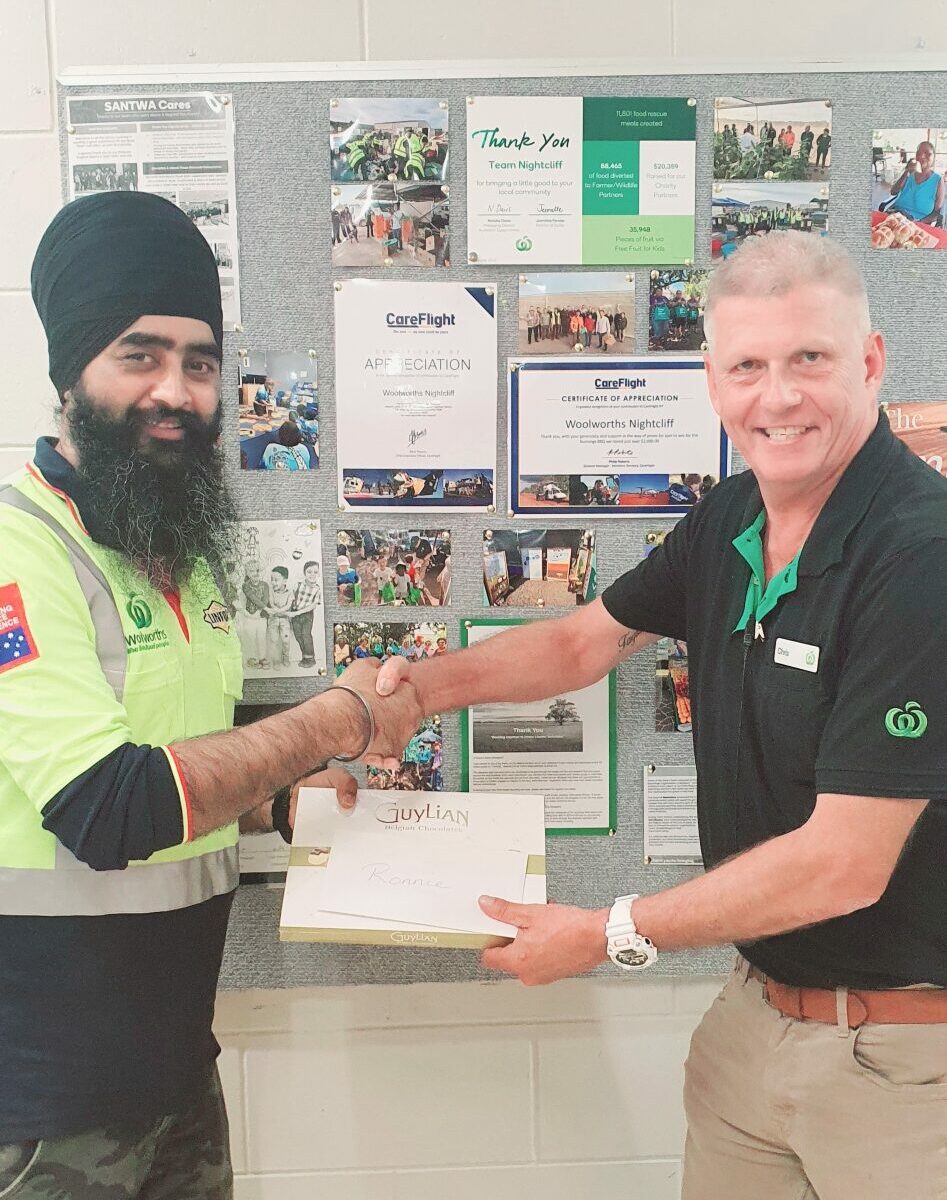 Woolworths Online recognises Linfox Retail driver as Customer Service Agent of the Year
Linfox Retail driver, Ranjit 'Ronnie' Singh (pictured on left) was awarded Customer Service Agent (CSA) of the year by Woolworths Online (SA/NT/WA).
Woolworths CSAs are reviewed on safety, customer service and achievement of a range of key performance indicators.
Linfox operates the iconic retailer's online transport across Australia, and Ronnie and the Linfox Darwin team worked together to achieve exceptional results for Woolworths. Around 3,300 Linfox CSAs operate a fleet of almost 1,200 vehicles, covering up to 210,000 deliveries per week for Woolworths Online across Australia.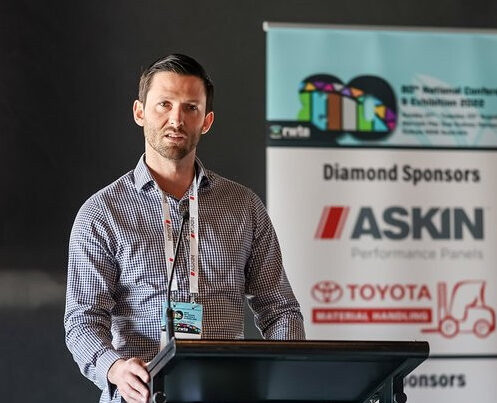 Linfox DC Manager wins RWTA Cold Chain Industry Future Leaders Award
The Refrigerated Warehouse and Transport Association of Australia (RWTA) announced Linfox DC Manager (C&HG), Mark Jackson (pictured) as the winner of the 2022 Frank Vale Future Leaders Award. The award acknowledges people aged up to 35 years who make a positive contribution to the Australian cold chain industry.
Mark's track record of successfully leading and transforming multi-site operations in a highly competitive logistics, supply chain and transport market, and his belief in establishing a strong organisational vision, saw him drive continuous improvement projects that delivered growth, safety and efficiency benefits to Linfox and its customers. Mark won professional training worth $10,000 and will represent Australia at the RTWA 2023 global conference.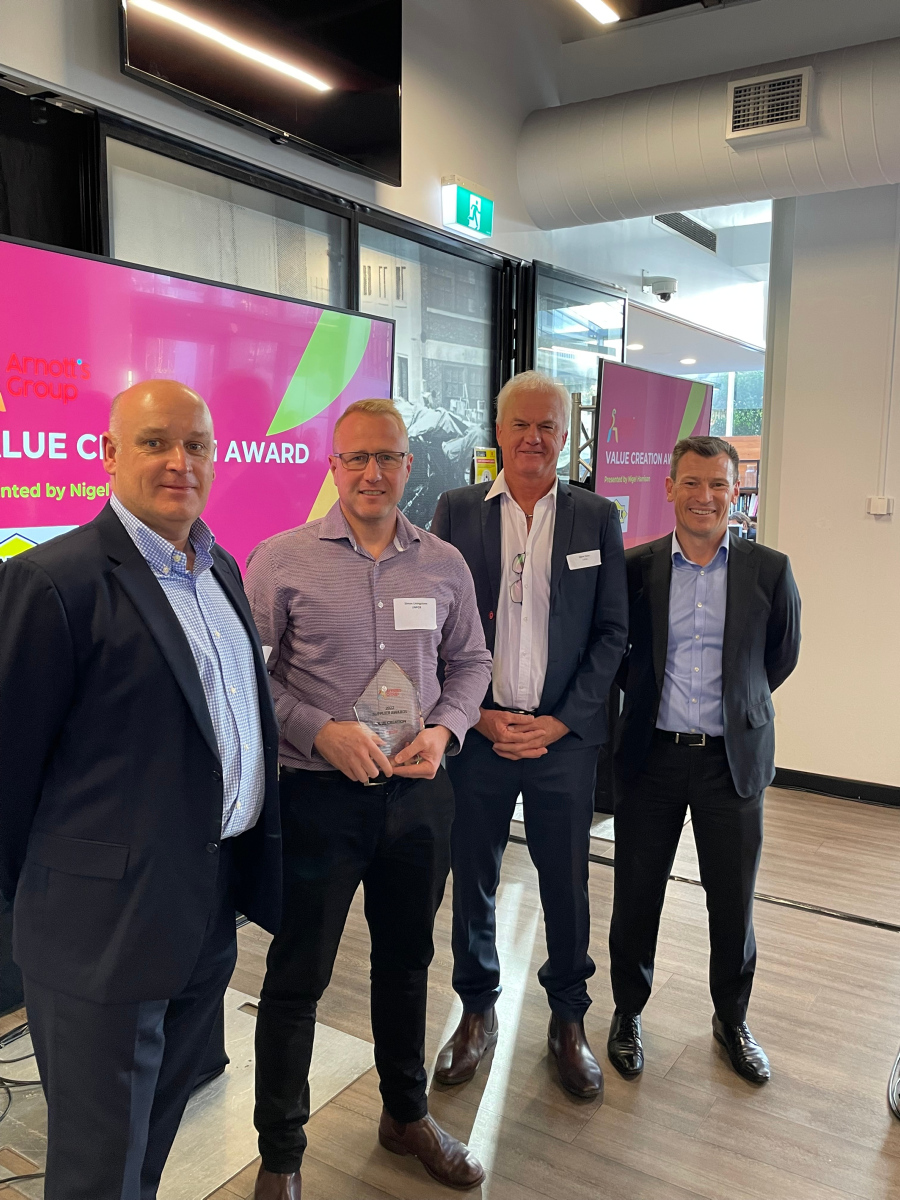 Going 'above and beyond' recognised by Arnott's Group Value Creation Award
Linfox was honoured to receive The Arnott's Group Value Creation Award in 2022. Arnott's credited Linfox for going 'above and beyond' during the COVID-19 pandemic and flood events.
Linfox was also recognised for helping find continuous improvements in the Arnott's network, giving them a valuable competitive advantage.
Image L-R: Linfox President Intermodal, Simon Livingstone (centre left) and Linfox General Manager Arnott's and Packaging, Steve Paine (centre right) receive the award together with Arnott's Group Chief Supply Chain Officer, Nigel Harrison (far left) and Arnott's Group Director Procurement and Logistics, Tom Vicars (far right).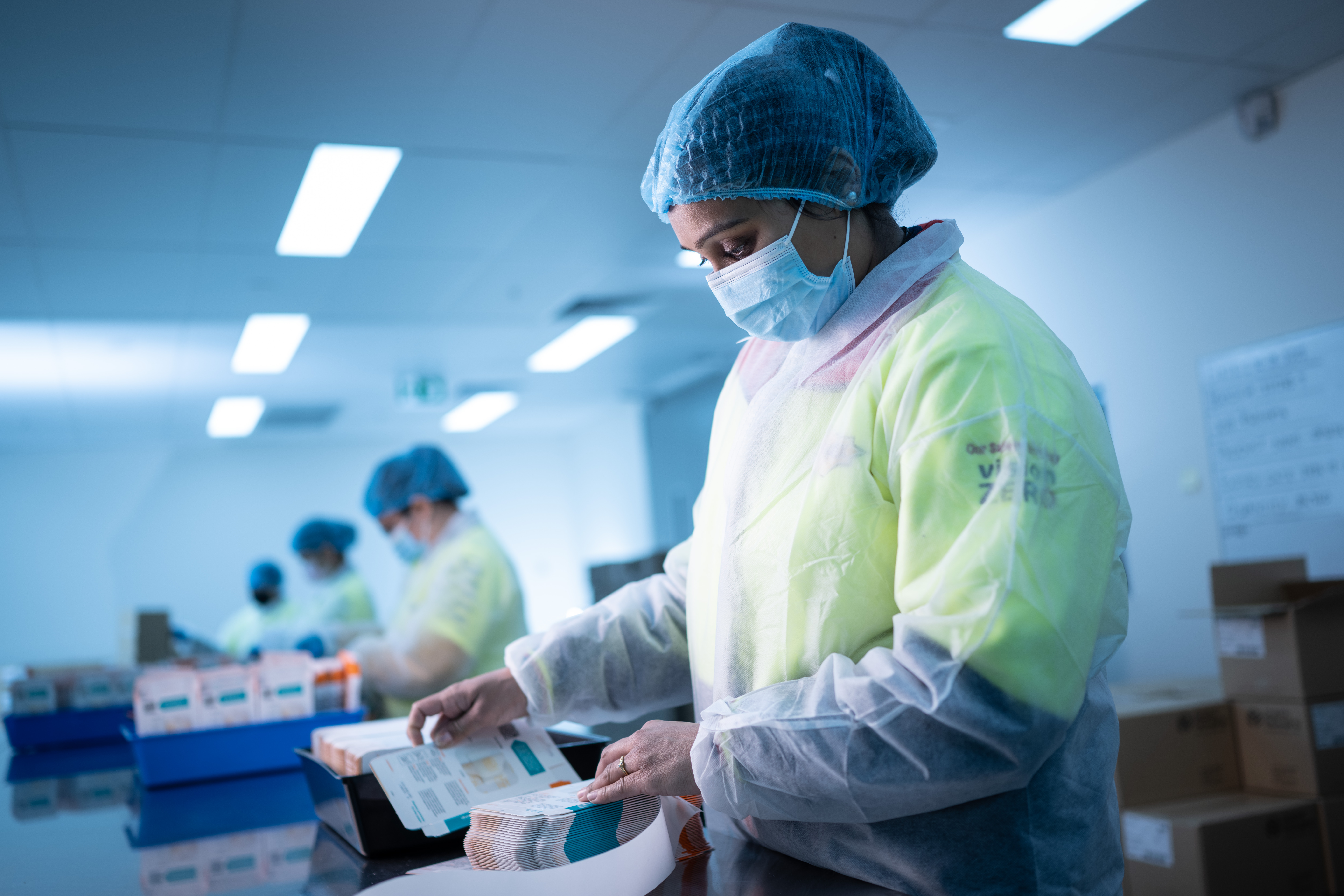 Aspen thanks Linfox for 'true partnership'
Linfox was thanked by pharmaceutical company, Aspen Australia, for upholding a 'true partnership'.
Linfox's customer focus was recognised as pivotal to Aspen Australia being named a finalist for Supplier of the Year at the 2022 National Pharmacies Supply Chain Award.
Aspen Australia Supply Chain Manager, Michelle Hall said, "A big thank you to Linfox and all the team. This is a testament to how hard we, as a team, have been working towards customer service and access to medicines across Australia."