A winning supply chain partner needs strong leadership, especially in challenging times. As Linfox continues to take pride in growing its own, the business made several significant leadership changes during the first half of 2022.
Executive leadership changes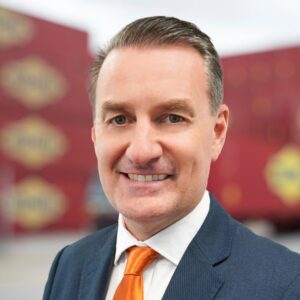 Linfox welcomes Greg Thomas back to Australia in his new role as President Retail.
Greg has dedicated almost three decades to Linfox, holding significant roles across multiple business units, most recently as CEO of Linfox International Group in Asia.
His extensive operational and commercial background in the logistics sector will continue to ensure success for Linfox's retail customers.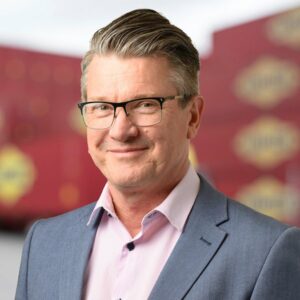 Ian Strachan is now leading Linfox's operations in Asia as CEO Linfox International Group. Ian held a variety of senior roles within Linfox's Australian Intermodal business, most recently as President since 2017.
His leadership saw the business grow through new service offerings in broader regions, strong strategic acquisitions and customer partnerships. Ian has worked globally within logistics and has held roles through Africa and the Middle East.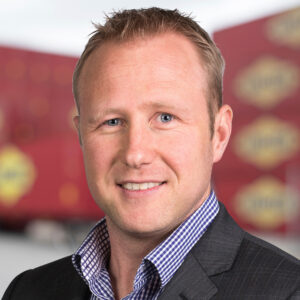 Newly appointed President Intermodal, Simon Livingstone has contributed his expertise to a variety of Linfox roles since 2010, most recently General Manager, Retail where he delivered exceptional results through solid customer partnerships, operational excellence and positive leadership.
Shona Wallace joins senior leadership team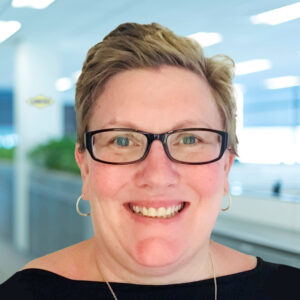 After nine years with Linfox in various roles across IT and operations, Shona Wallace is now Group Manager, Enterprise Project Management Office.
With a proven background in logistics, Shona's valuable skillset will help Linfox work smarter as a technology-enabled supply chain leader.
"Our Achieve Together strategic driver highlights our commitment to attracting, developing and retaining the best people across Linfox in Asia Pacific," said Linfox President Human Resources, Laurie D'Apice.
Linfox is committed to achieving together with proactive succession planning to promote and grow its people from within, with the goal of 35 per cent internal placements.
"Our new leaders are all Linfox success stories and examples of this commitment in action," said Laurie.
"Their collective, diverse experience gained through long-term tenure continue to earn the trust of our customers and drive our success."
Celebrating The Linfox Way
Two exceptional leaders have been recognised at the 2022 Linfox Chairman's and CEO's Awards. These annual awards acknowledge outstanding performance and leadership amongst Linfox people.
Linfox Chairman's Award
Linfox General Manager Human Resources, Lauren Pemberton has received this year's Linfox Chairman's Award. A champion of Linfox's five-year Leading the Way 2025 strategy, Lauren has led the design and implementation of human resources initiatives and systems that drive leadership, productivity and governance capabilities to support customer operations and business growth.
A highly competent and professional values-driven leader, Lauren is guided by the Linfox LIFT values of loyalty, integrity, fairness and trust.
Linfox CEO's Award
The 2022 Linfox CEO's Award was presented to Group Manager Australia Post and StarTrack – Intermodal, Claude Siwek. Claude is responsible for the operational performance of this important customer and has strengthened the partnership under his leadership.
Proudly embracing Linfox's Leading the Way 2025 business strategy, most recently Claude supported Australia Post and StarTrack to manage record volumes while finding creative solutions to overcome network disruptions due to flooding, rail outages and COVID-19. Throughout his 27-year journey with Linfox, Claude has been held in high regard by colleagues and customers, always displaying the Linfox LIFT values.