When we first watched COVID-19 develop, we could not have understood the impact a global disaster could have on our supply chains and organisations. However, the measure of a strong supply chain partner is its ability to overcome adversity. With solid leadership, strong partnerships and forward thinking we have drawn on robust foundations to deliver for our customers while navigating a climate of persistent unpredictability.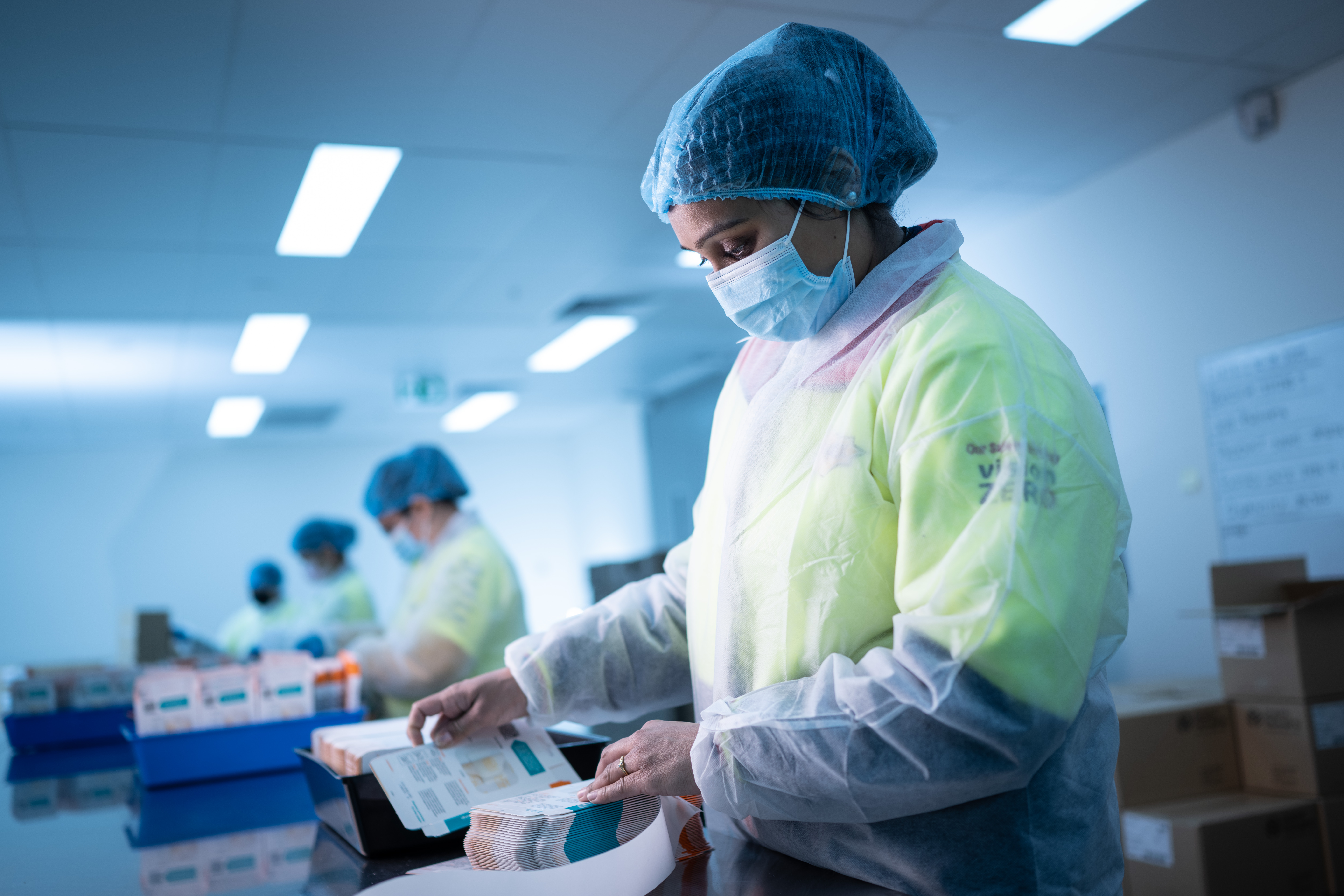 We have begun to come to terms with what it means to live with COVID-19, however the pandemic continues to challenge our operations in Australia, New Zealand and Southeast Asia.
Global delays in new fleet and equipment have also worked against us but our ability to remain informed, transparent and flexible with the support of long-term suppliers and manufacturers has helped us keep goods moving.
We are proud to maintain the trust of state and federal governments to support the health of Australians on a number of contracts, with our logistics performance rewarded with the extension of the COVID-19 vaccine distribution contract to all states and territories.
With urgent aid required by the New South Wales Government and only 24 hours' notice, our Avalon Airport ground crew facilitated the quick turnaround and onboarding of 200 Australian Defence Force troops onto a flood relief charter flight to northern New South Wales. Read more here.
As we strengthen our multi-modal capabilities, we were pleased to turn the first sod at the Adelaide Rail Terminal in April. Australia's freight systems support our way of life, and the Australian Government is progressing Australia's freight-related infrastructure assets with investment in the Inland Rail project and other interstate rail terminals.
Linfox's investment in state-of-the-art beverage warehousing and distribution facilities in Victoria, New South Wales and Western Australia will bolster our growing BevChain business.
Our investments are being made sustainably, and Australia's Green Star Buildings rating tool informs the design and construction of all new sites and major refurbishments. The addition of four electric trucks for major Linfox and BevChain customers brings our electric fleet to six.
We continue to embed digital tools in transport, warehousing and support services to help us work smarter. Armaguard is trialling artificial intelligence (AI) and robot technology to enhance its existing security services.
In challenging times, the fate of a business relies on good leaders and earlier this year we announced three strategic leadership changes. With a history of operational excellence and exceptional leadership during 12 years with the business, Linfox Logistics General Manager Retail, Simon Livingstone was promoted to President Intermodal Australia and New Zealand. Intermodal President, Ian Strachan was promoted to CEO Linfox International Group, and Greg Thomas will return from Southeast Asia, where he has successfully led our international operations for the past four years to accept the position of Linfox President Retail, Australia and New Zealand.
Linfox International Group will continue to grow under Ian's leadership, with the ongoing trust of global brands such as Tesco, Lotus's, Unilever, Exxon Mobil, KFC, Pizza Hut, Taco Bell, Thai Food Group, Coffee Club, The Pizza Company, Sizzler, Dairy Queen and Burger King.
My father and Linfox founder, Lindsay Fox turned 85 this year, and marked his birthday alongside my mother, Paula, with a $100 million donation to a new Melbourne home of contemporary arts, The Fox: NGV Contemporary. My mother is a long-time member of the NGV Foundation Board and 2015 Order of Australia recipient for her philanthropic work. It gives them great joy to give back to the community in which the Linfox journey began.
Long-term success is not accidental. My father has always said, "If we don't look after our customers, someone else will." Our business exists to serve our customers and help them achieve their goals. This authentic customer-first strategy has been at the core of our culture for more than 65 years and continues to influence the way we do business today.