Linfox's commitment to leading the industry in safety and compliance was top of mind as the business acted early to minimise the spread of COVID-19.
Linfox continues to follow the advice of federal, state and territory governments as well as taking additional precautions to minimise the risk of infection.
Despite the COVID crisis, Linfox Logistics achieved its target of a single-digit total recordable injury frequency rate (TRIFR) at the end of the financial year 2019/2020.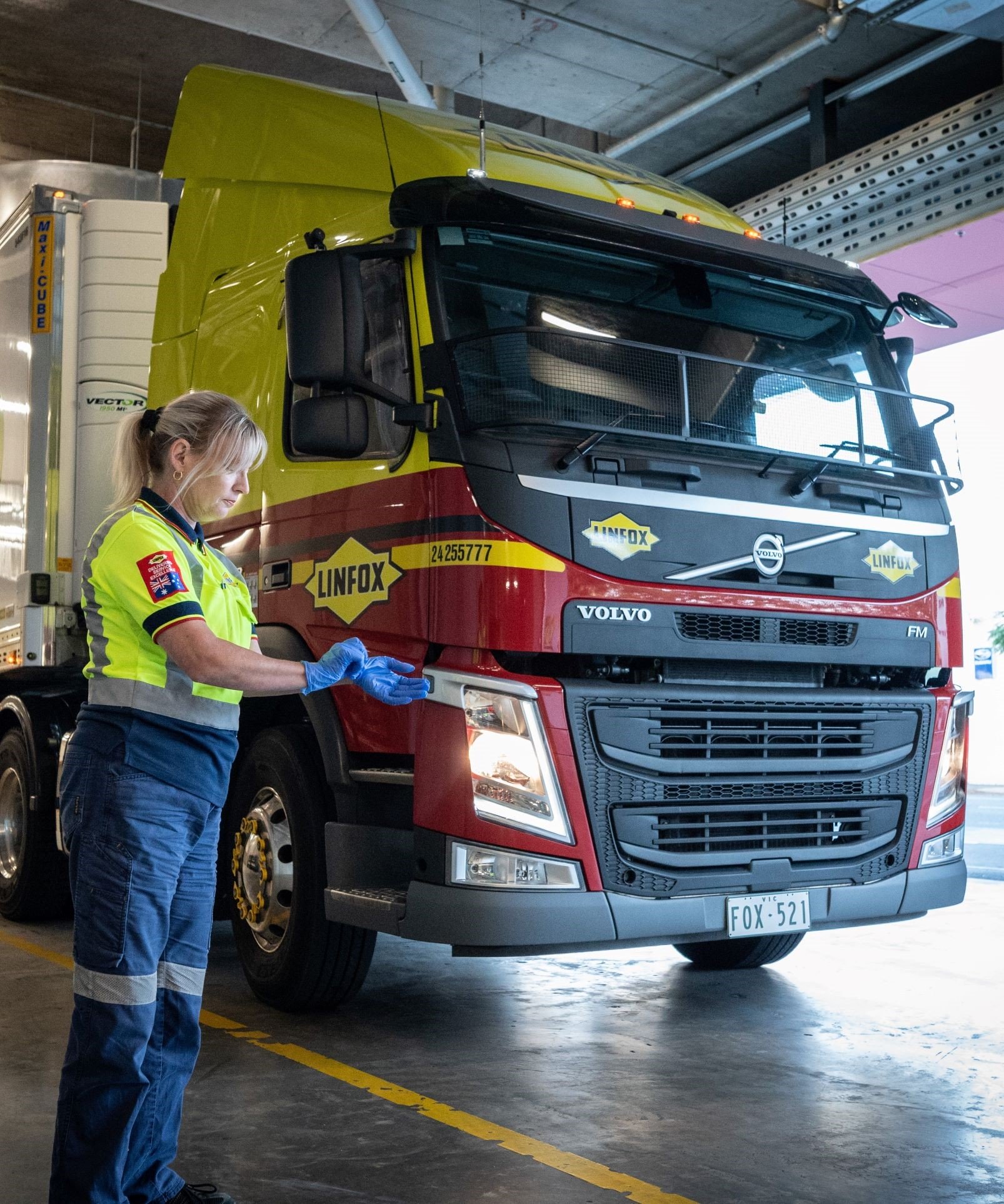 "This is an outstanding achievement, particularly as servicing this level of demand always presents risks," said National Operations Manager Safety and Sustainability, Mick Davson.
"Linfox sites have introduced physical distancing, strict cleaning schedules, additional personal protective equipment (PPE), hand sanitiser stations and health monitoring for team members.
"We are also actively reminding our people of the free counselling support services available for them and their family members through our Healthy Fox Employee Assistance Program."
How Linfox is protecting people, sites and fleet during the COVID crisis:
Supporting team members to work remotely and ensuring they do so until further notice
Closely monitoring and adopting the advice of federal and state governments
Educating team members to minimise the risk of COVID-19 infection including good hygiene practices, physical distancing, and reminding drivers to wear gloves while refuelling
Practising more rigid cleaning schedules across all sites, vehicles and equipment
Supplying operational sites with items to minimise risk including hand sanitiser, gloves and face masks
Providing flu shots for all team members across Australia and New Zealand
Creating an Emergency Management Intranet page for all COVID-19 support resources
Ensuring team members comply with government travel and quarantine requirements
Limiting all non-essential site visits and screening visitors for signs of infection
Identifying, recording and monitoring employees who display COVID-19 symptoms
Increasing site, vehicle and employee security measures
Enacting business continuity and Covid Safety plans across each site
Coordinating a COVID-19 crisis response team to regularly meet and review the Linfox response