The COVID-19 vaccine supply chain


Smart vaccine cold chains move by the minute. With many milestones and stakeholders, the journey is a delicate blend of operational vigilance, strict temperature control and accurate, accessible data.
With the trust of the Australian Government, in late 2020 Linfox embarked on what is arguably one of our most critical distribution tasks in history – the compliant, quick and secure supply of COVID-19 vaccines across New South Wales, Queensland and the Australian Capital Territory.
With vaccinations so tightly linked to community safety, the protection of our health system and ultimately our economic recovery and national prosperity, this was a cold chain logistics effort like no other.
With sharp focus and hard work, we are succeeding in what we were engaged to do – deliver vaccines and vaccination supplies on time, with digitally-backed temperature and delivery compliance exceeding Australian Department of Health expectations.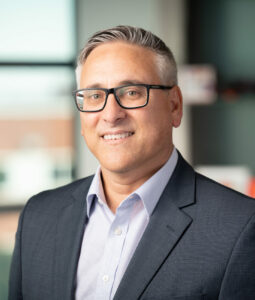 Mark Mazurek
CEO Linfox Logistics Australia and New Zealand
Leading in vaccine cold chain
COVID-19 vaccines may have different storage temperature requirements and shelf lives, but they all share the need for reliable and stable cold chain. From manufacturer collection right through to GP, pharmacy and health service delivery, the vaccines must be stored, packed and transported within strict temperature ranges from -25ºC to +8ºC.
Depending on the vaccine cold chain requirement and destination, Linfox-monitored COVID-19 vaccines are shipped in two different cold chain solutions to maximise geographical reach:
Active (in a refrigerated cold chain vehicle) or
Passive (validated packaging solution containing temperature-controlled gel bricks) using ambient transport solutions.
The Linfox transport control room (left) monitors COVID-19 vaccine distribution in real-time, with end-to-end supply chain visibility and 24/7 temperature, vehicle location, and delivery monitoring and response. Dashboards display this information around the clock for Linfox operational teams.
Each vaccine shipment has two devices to ensure Linfox customers that the shipment temperature has been maintained for the entire journey: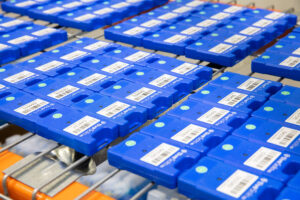 1. TIVE transfers temperature and GPS location data through the TIVE web platform which interfaces with the Linfox control room dashboard.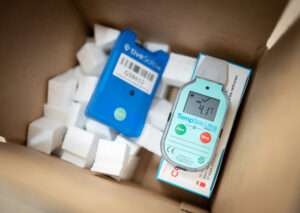 2. Sensitech datalogger (Temptale or Tag Alert) tracks average temperature and shows a tick or cross to indicate temperature compliance.
Linfox Healthcare temperature monitoring captures and communicates data around the clock.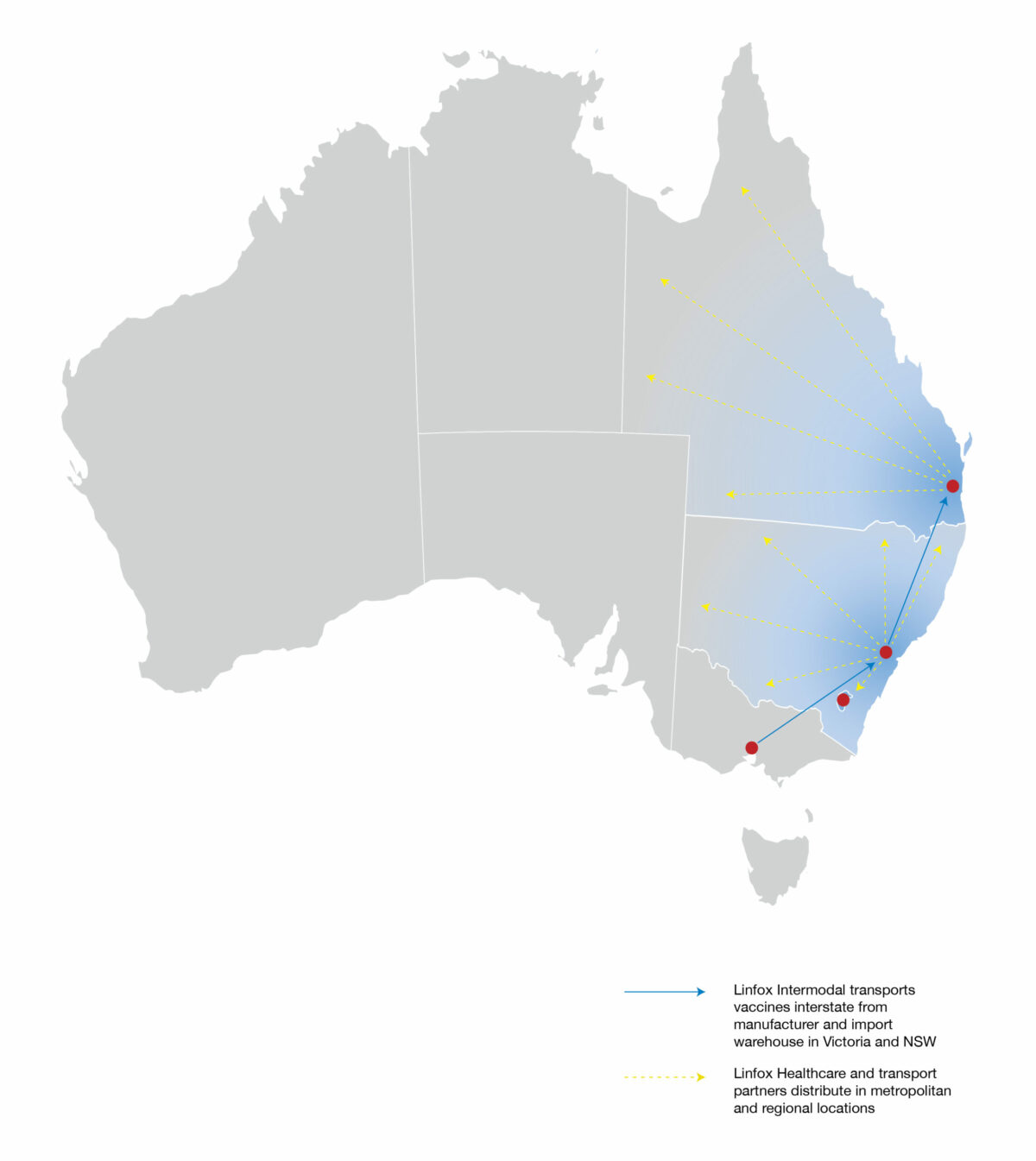 The numbers: Linfox COVID-19 vaccine distribution
10,500+ different metro and regional customers serviced
31 million kilometres travelled
20 million+ vaccine doses delivered
75,000+ vaccine consumables handling units delivered
400,000+ quality checks
125 million+ data messages (25,000 per hour) with 100% accuracy
Compliant delivery on time and in full:
99.9% – Vaccines
99.6% – Consumables
Cold chain performance:
100% – Distribution centre
99.9% – Delivery
Above data as at 1 December, 2021.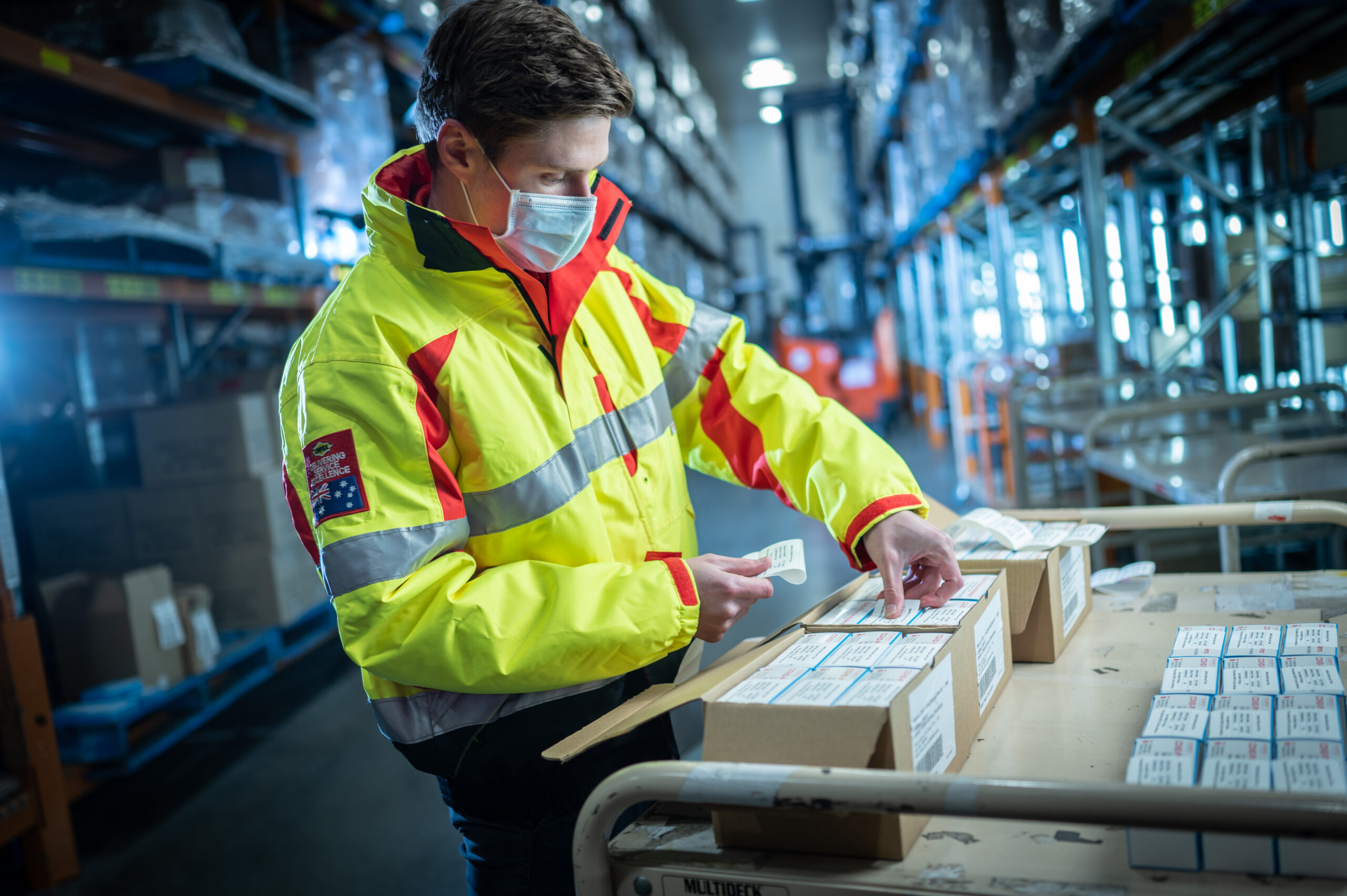 Vaccines are quality-checked on arrival at Linfox Healthcare facilities. Vaccines that are received frozen are labelled so customers are clear on the expiry date and time once thawed.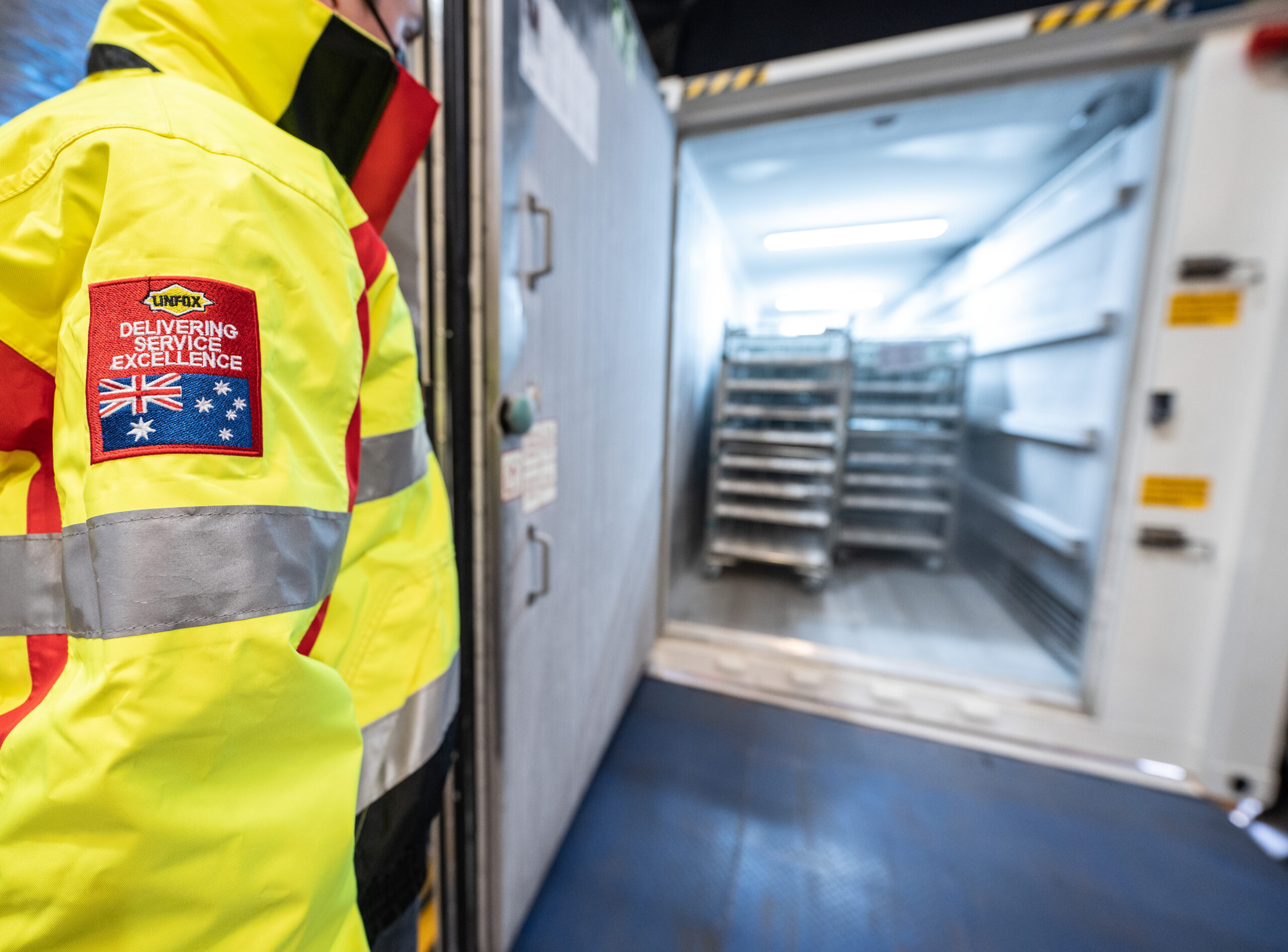 Blast freezers condition gel bricks as cold as -30ºC. These are then used in Linfox's passive frozen packaging solution and validated to hold temperature at less than -15ºC for more than 72 hours.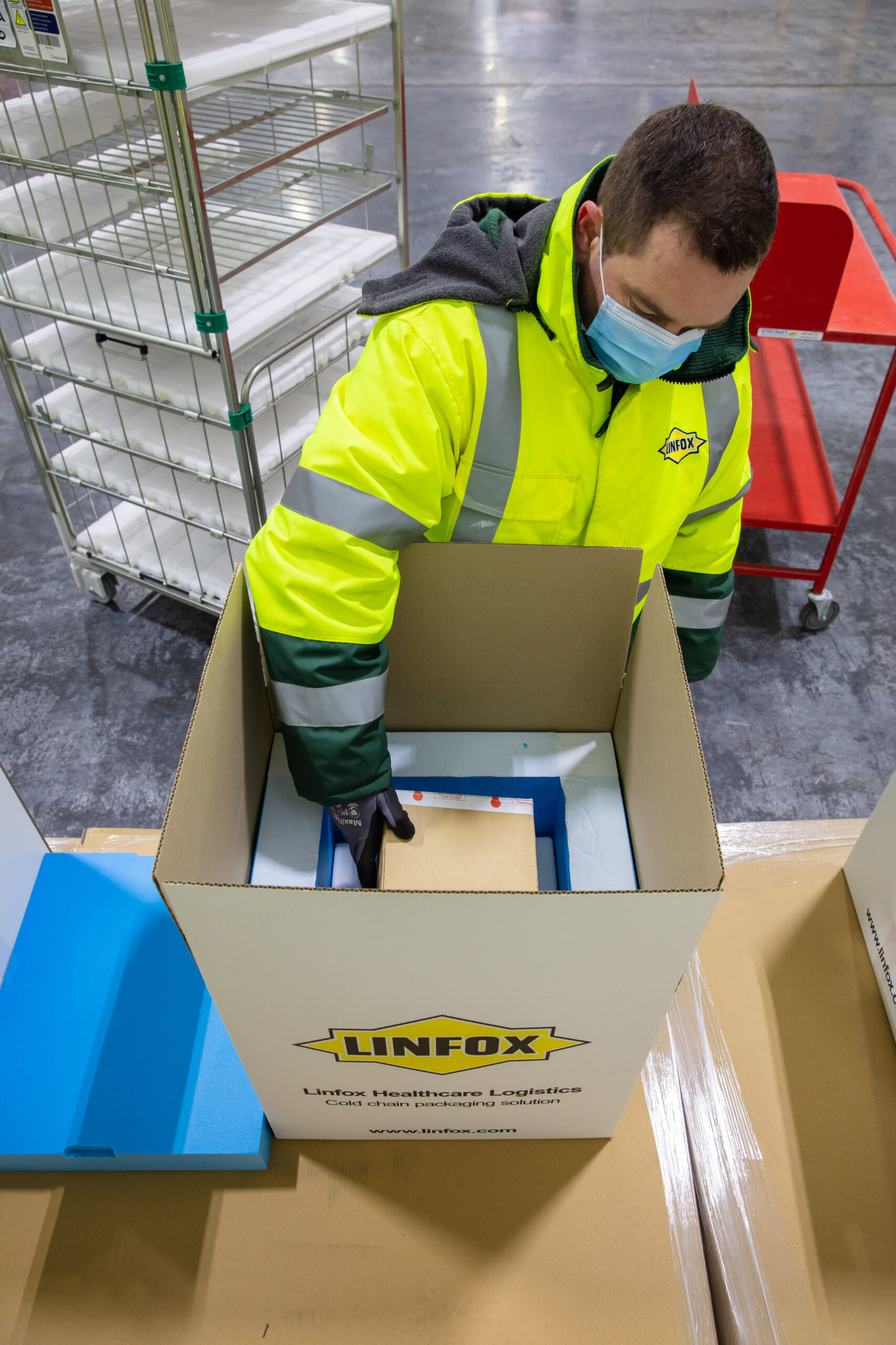 Vaccine orders are received then prepared in a validated and mapped Linfox Healthcare cool room. Here product is being packed into Linfox's passive cold chain packaging solution with gel bricks to maintain storage temperature compliance.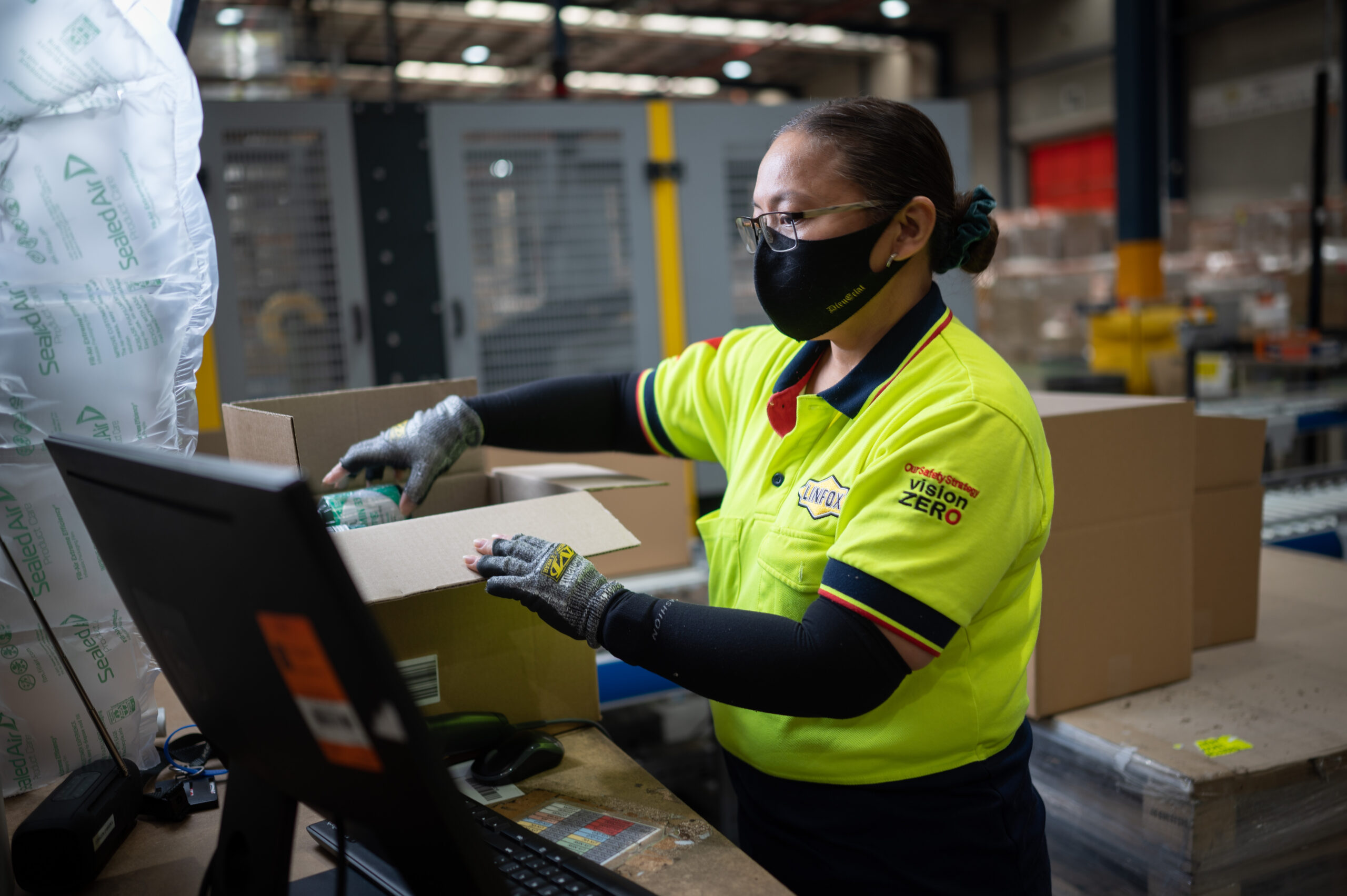 Quality checks are conducted before the vaccine shipment order is sealed for despatch.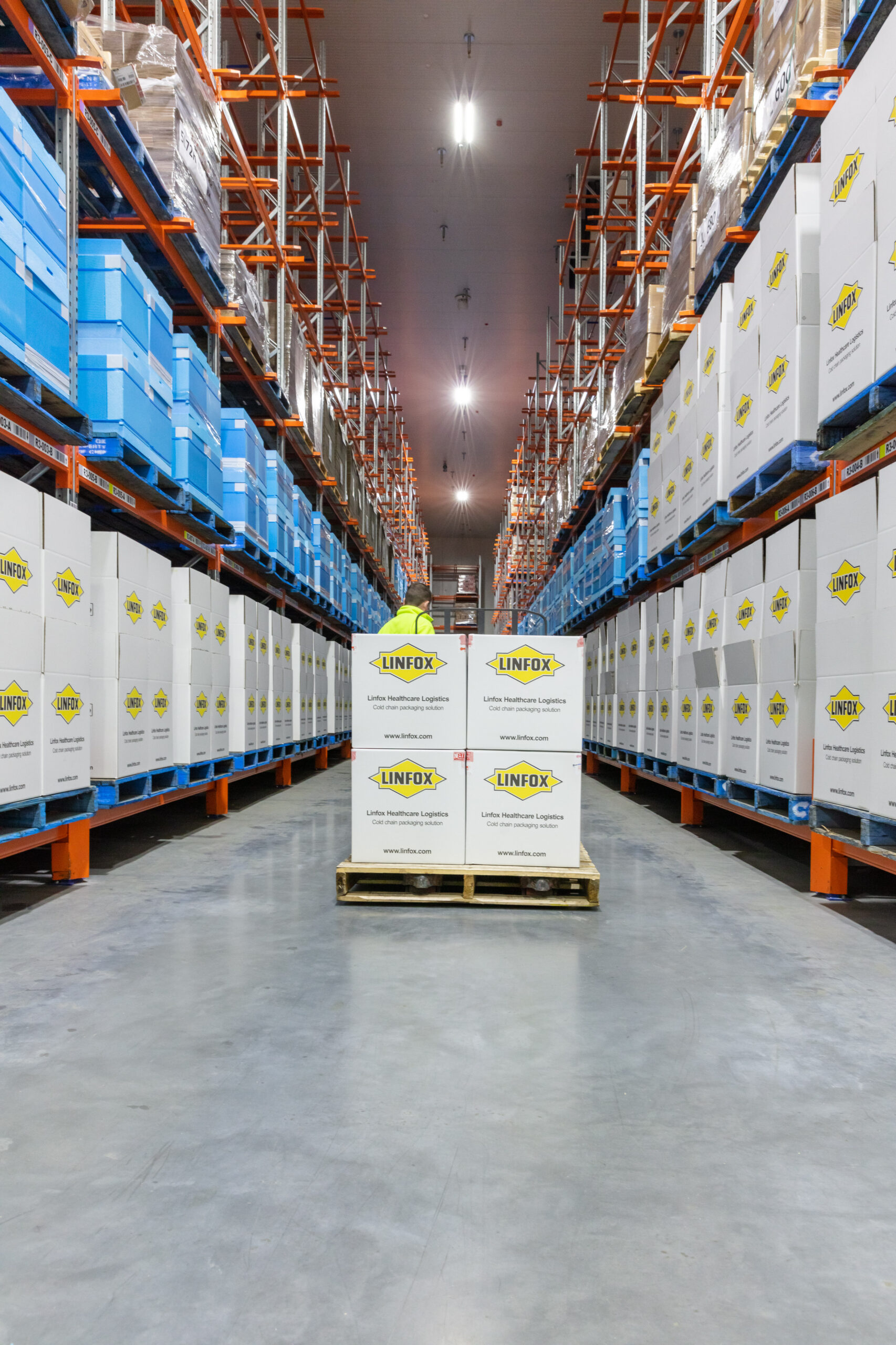 Completed orders are stored in Linfox Healthcare's cold chain packaging solution ready for despatch.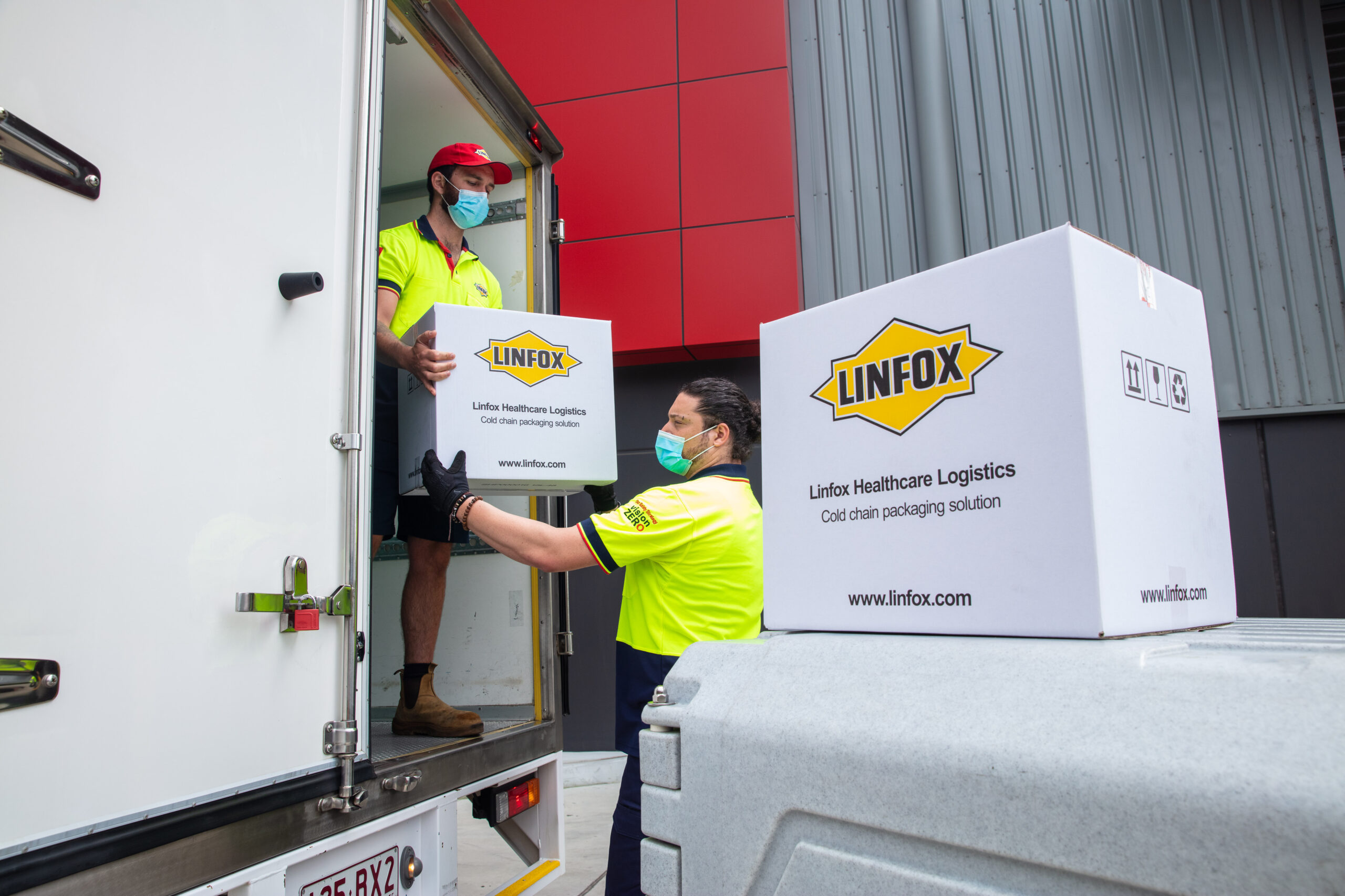 Vaccines are loaded onboard Linfox's safe, modern fleet for metropolitan, regional and interstate deliveries.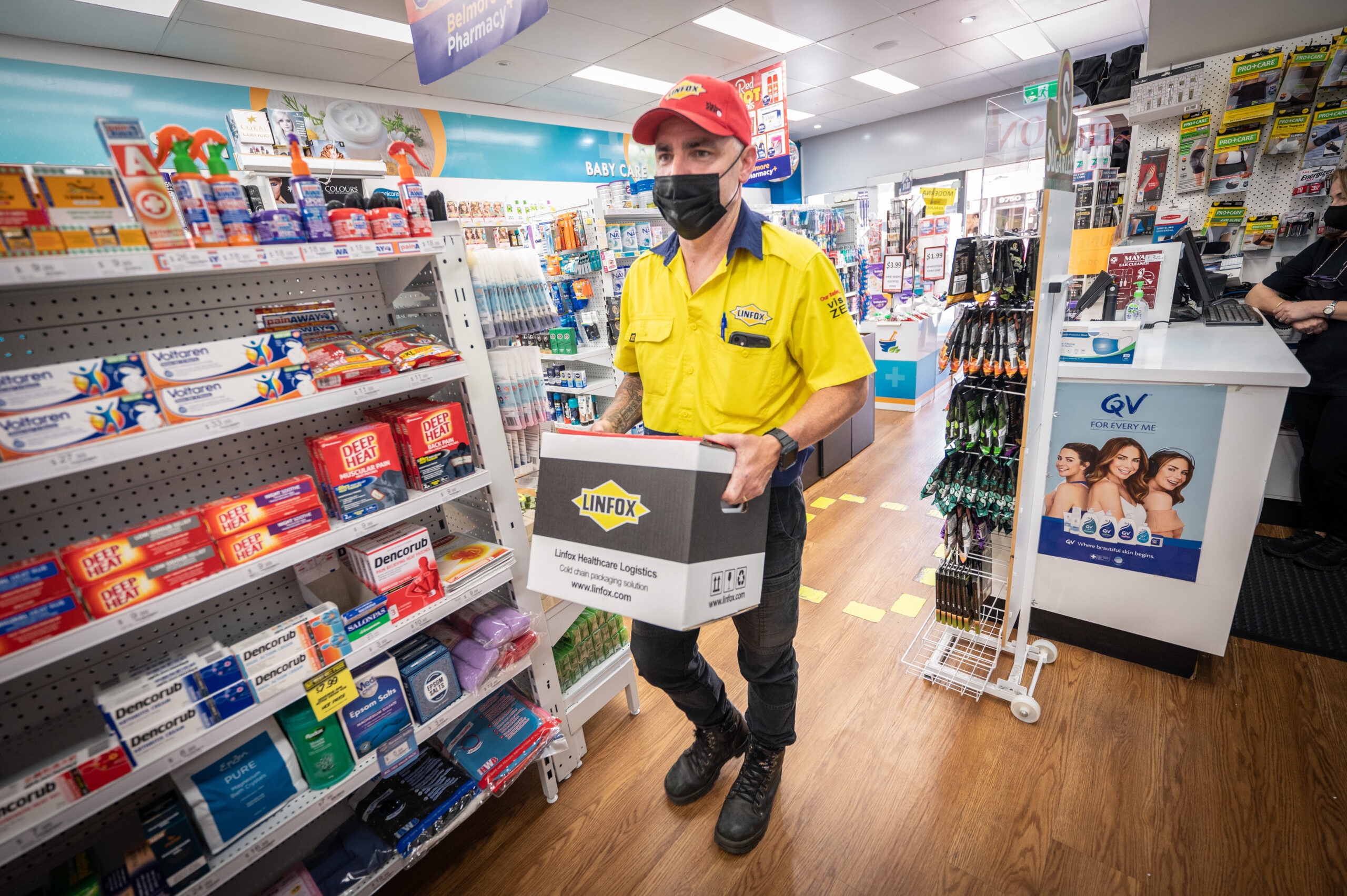 The vaccine is delivered to pharmacies, GP and health clinics and services, ready to vaccinate NSW, ACT and QLD communities.